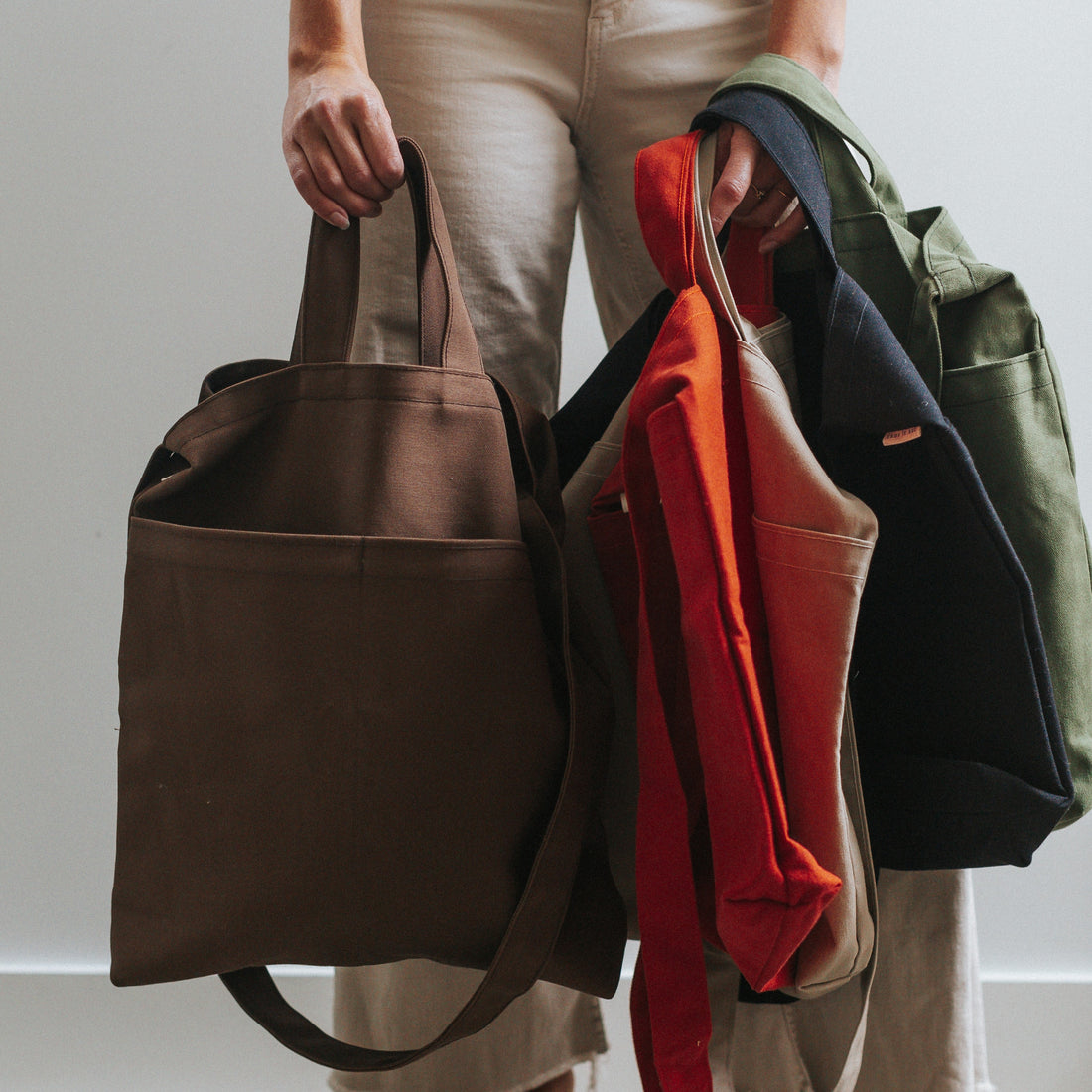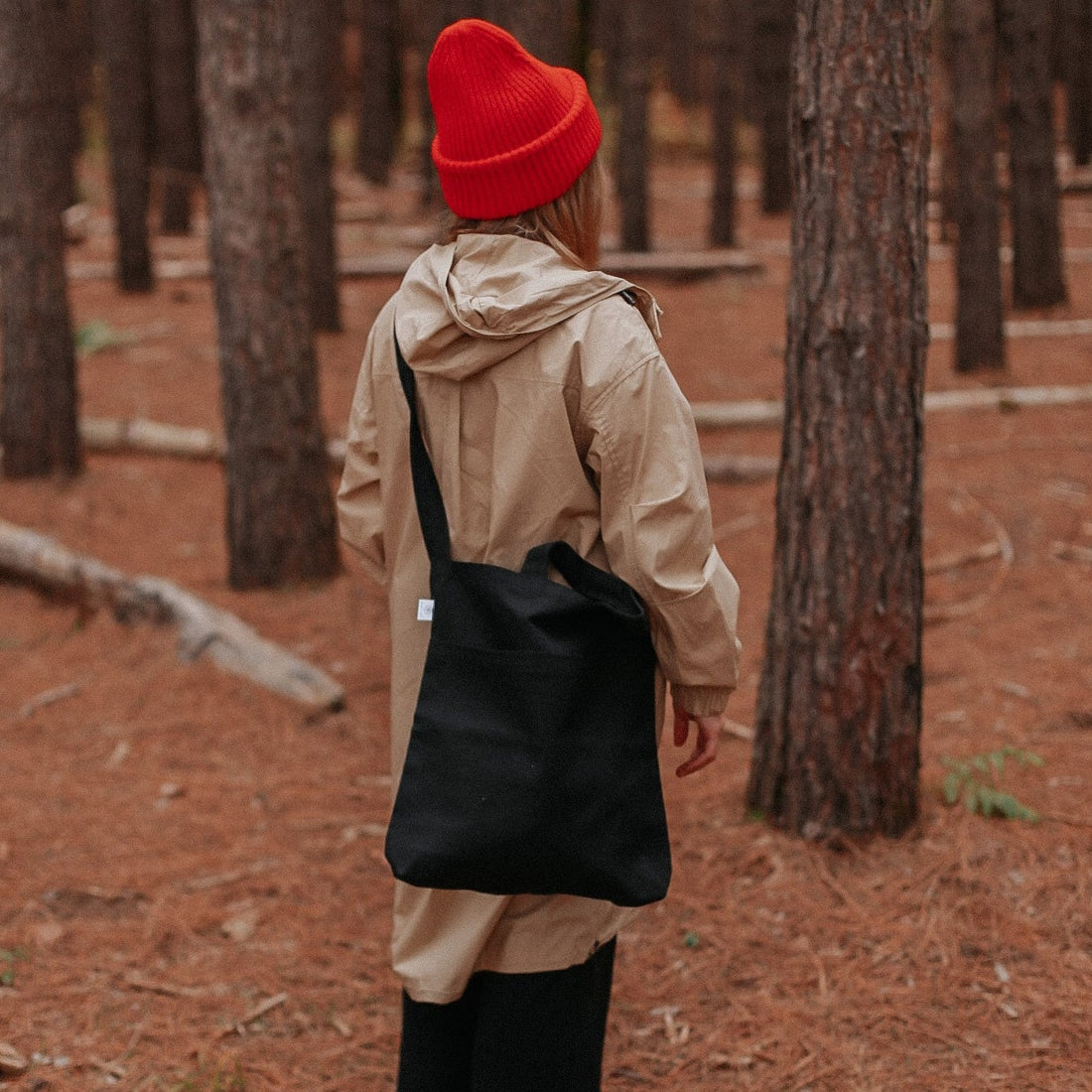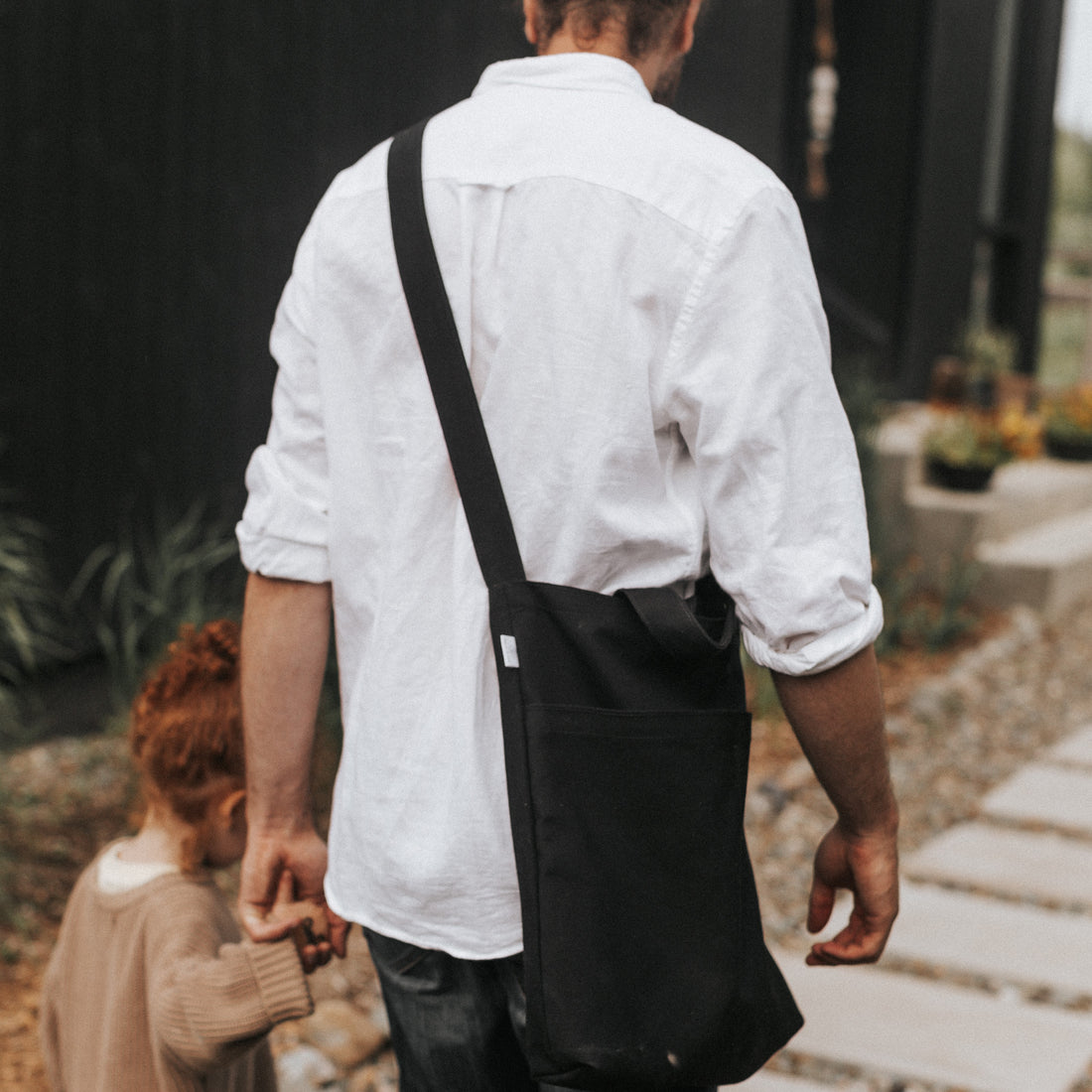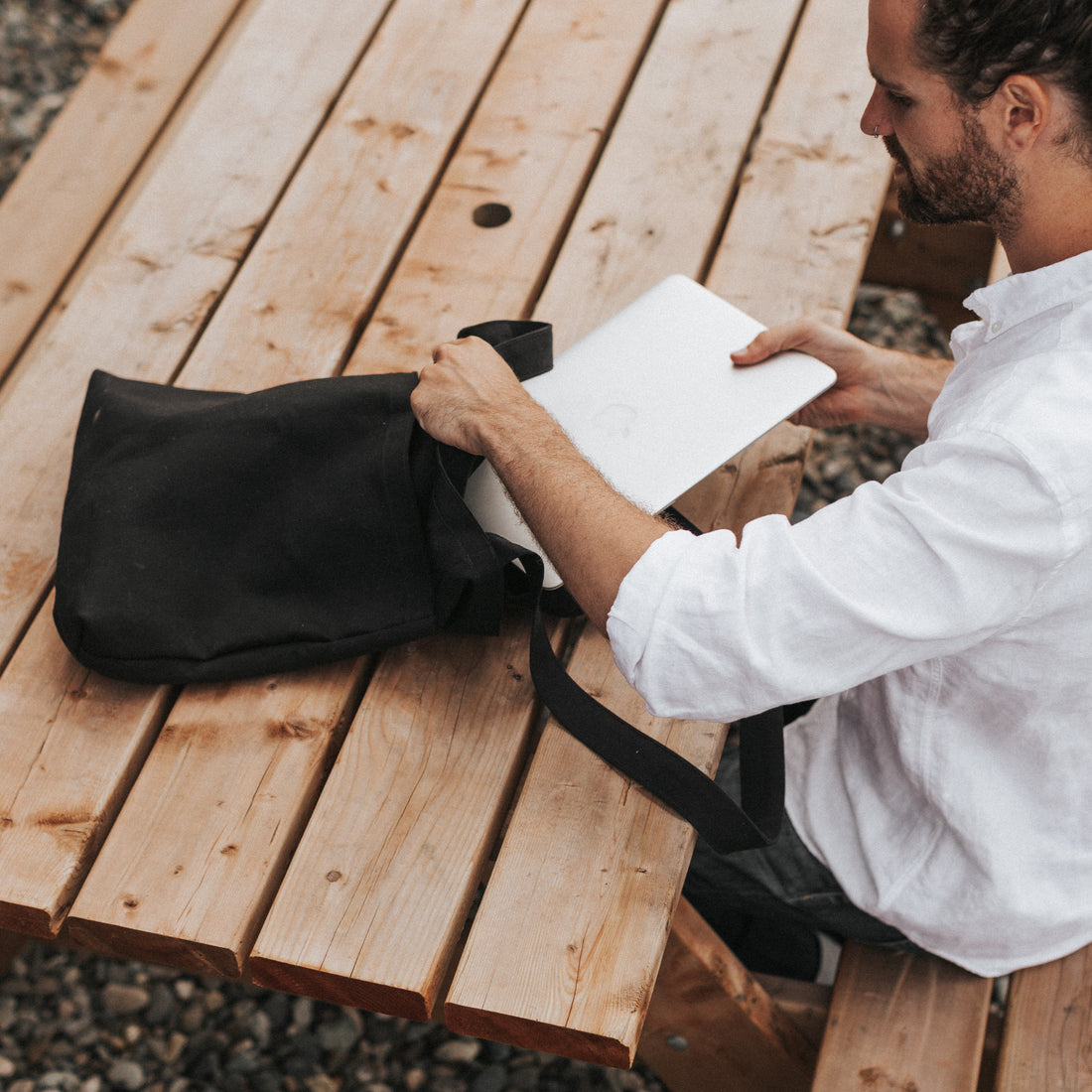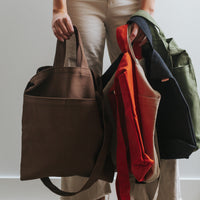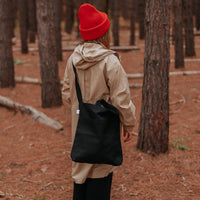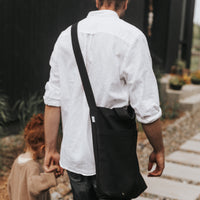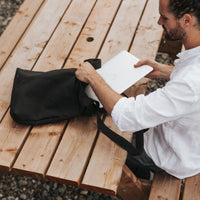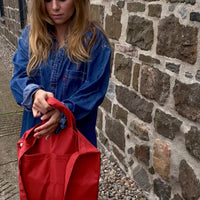 Use the shoulder strap to free your hands! This bag is great for carrying your computer to work or for moms who carry more toys, snacks etc.

Very practical to keep your essentials close at hand as well as being very sturdy to carry all your belongings.
Wash in cold water on gentle cycle, only if necessary. Dry flat. Discoloration of the Espresso bag may be observed after washing.
Made in Quebec, reusable and washable. Our favorite: the shoulder strap! Practical when we have our hands full.
100% cotton
15" x 17" x 3''
strap lenght: 39 ''
Take a look at these other essentials
Beau
Beau sac, bien conçu, couture solide. Je l'aime beaucoup
Le sac parfait
C'est mon troisième sac de ce modèle. Je l'utilise comme sac à main. J'adore son format et sa confection est solide et durable.
C'est carrément un must !
J'adore les sacs à bandoulière 🤎
J'ai plusieurs de vos sacs. Je suis toujours satisfait. La qualité des produits est toujours parfaite. J'ai un énorme coup de coeur pour les sacs bandoulière. Pour moi ils sont parfait. Je les utilises régulièrement , la qualité reste belle même après avoir été à la laveuse.
Our commitments
All of our products are handmade in Quebec to be part of a sustainable and ecological way of life.
Learn more