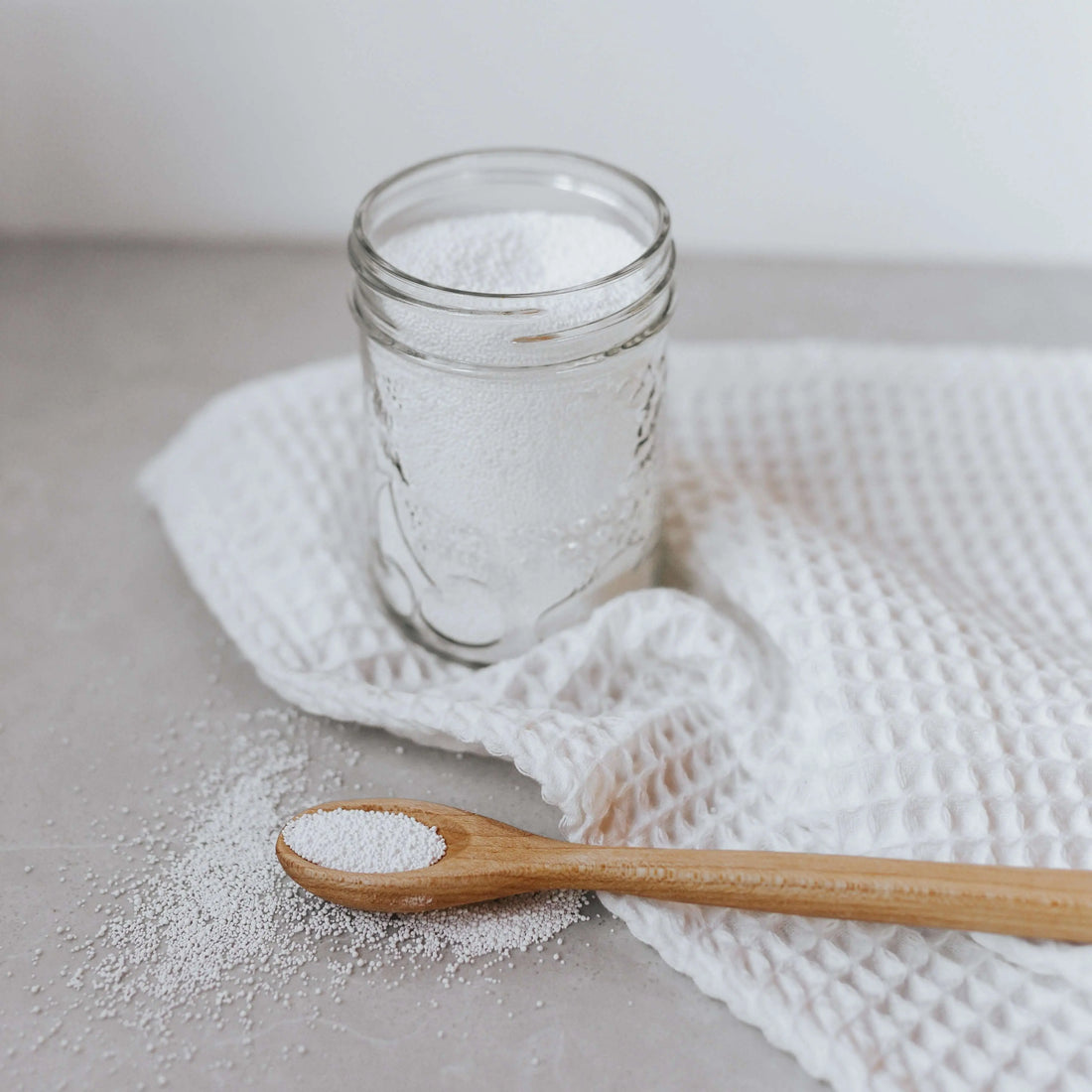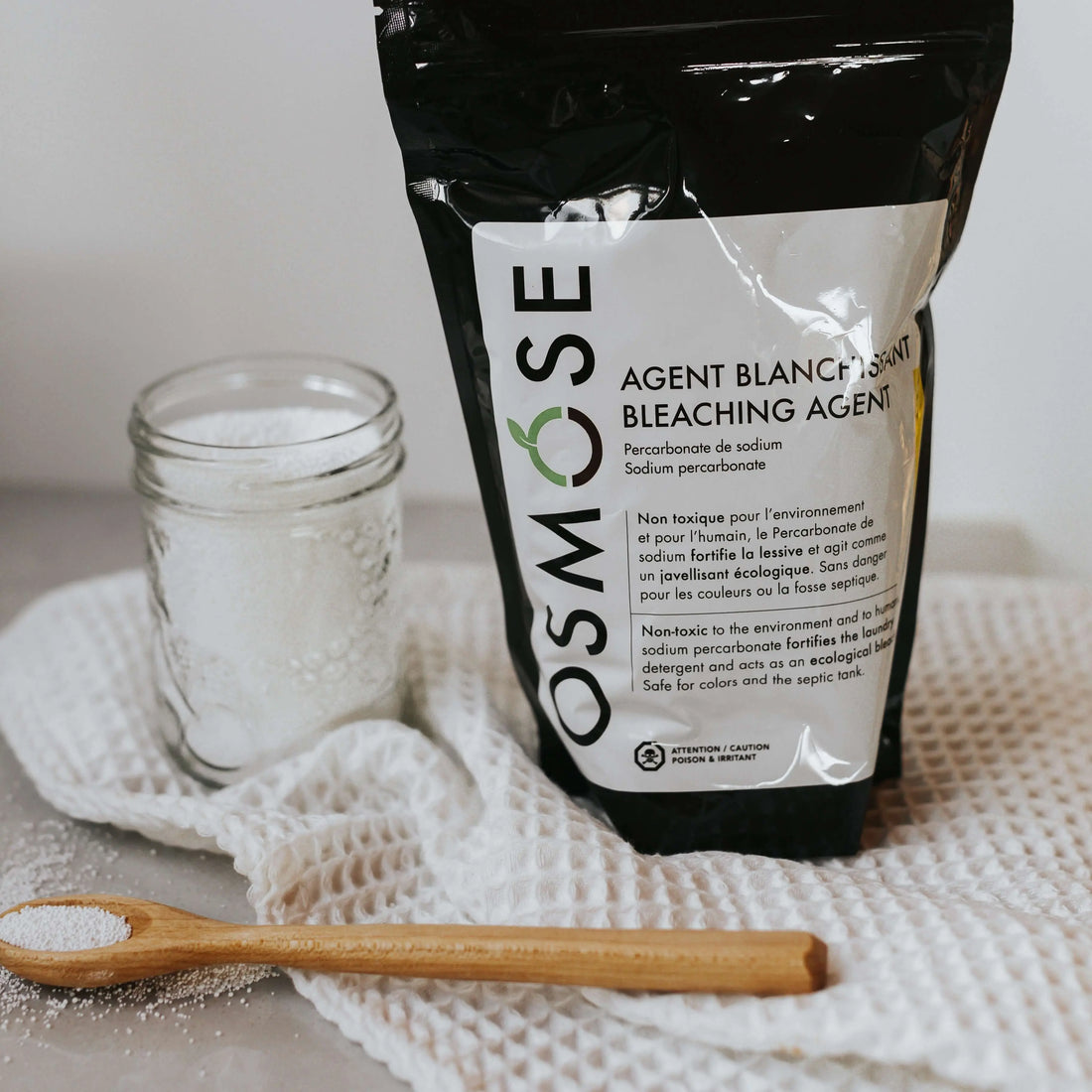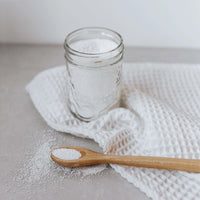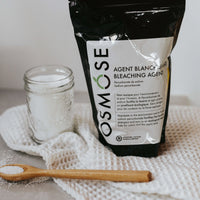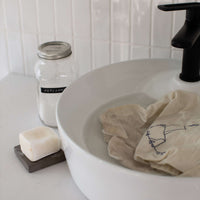 Bleaching agent - Sodium percarbonate
Our whites have never been wither than since we've started using Sodium Percarbonate! 
Sodium percarbonate is a bleaching agent non-toxic for the environment and for humans. Use it in laundry to whiten your whites. It is harmless to colors, even that will revive them! 
Remove stains and degrease your clothes and fabrics by soaking them in a mixture of hot water and bleaching agent.
To add to the laundry: 60 ml of powder for a big load. For top loading washers, add the powder directly in the machine. For front loading washers, dissolves the powder in a little bit of hot water and pour with the soap. 
For soaking: Dissolves 120 ml of powder in 4 liters of hot water and let soak for 24 hours. The wash clothes.
*We use Sodium percarbonate to soak our reusable bulk bags and tote bag 
Learn more on our blog who we use it
Contains: 850g of sodium percarbonate
Precaution:

CAUTION IRRITANT.
Avoid contact with eyes.
Protect from freezing.
Add 120 ml of percarbonate to 4 liters of very hot water and soak the stained clothes for 24 hours, shaking occasionally.
Then machine wash as usual to find your clothes like new!

or

Add a small amount to diaper washes and wipes (60ml - 1/4 cup). For frontal washers, dissolve the powder in a little hot water and put with the soap.
Very effective for washable diapers!
Contains: 850 g sodium percarbonate
Take a look at these other essentials
Vraiment extraordinaire comme produit
Just what I was looking
Just what I was looking for.
C'est magique!
Ce produit est magique ! J'ai réussi à ressuscité plusieurs vêtements d'enfants en les faisant tremper avec le percarbonate !
Our commitments
All of our products are handmade in Quebec to be part of a sustainable and ecological way of life.
Learn more