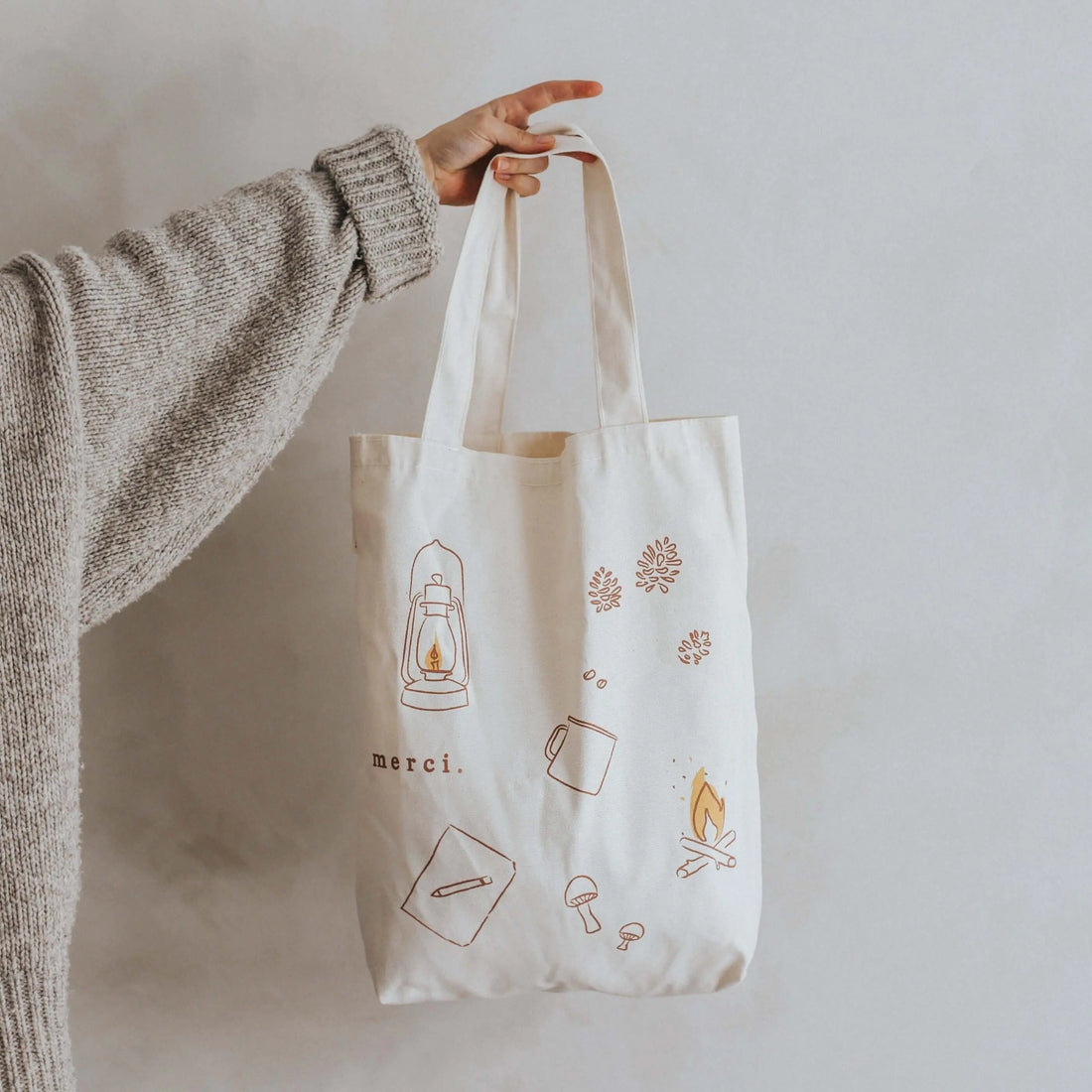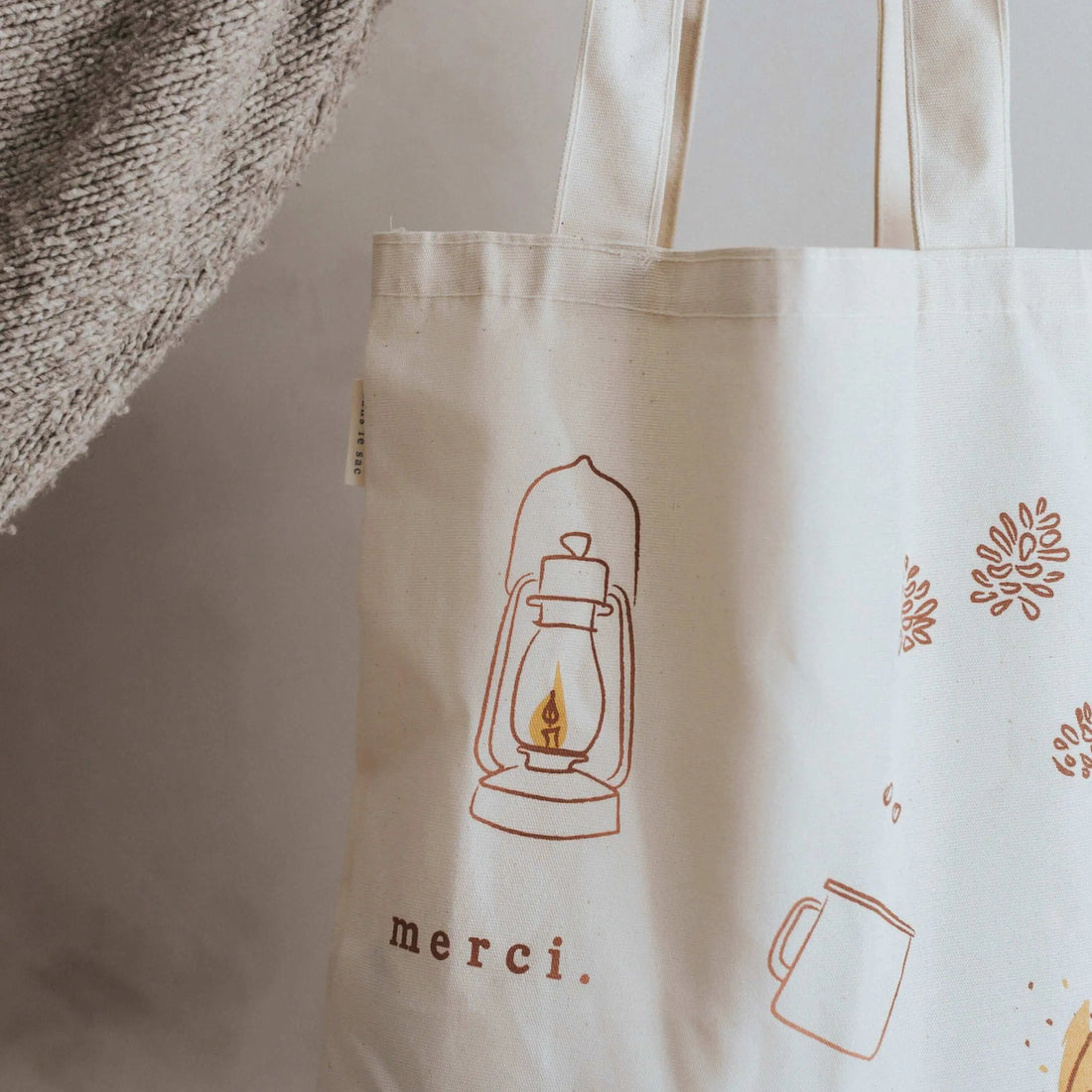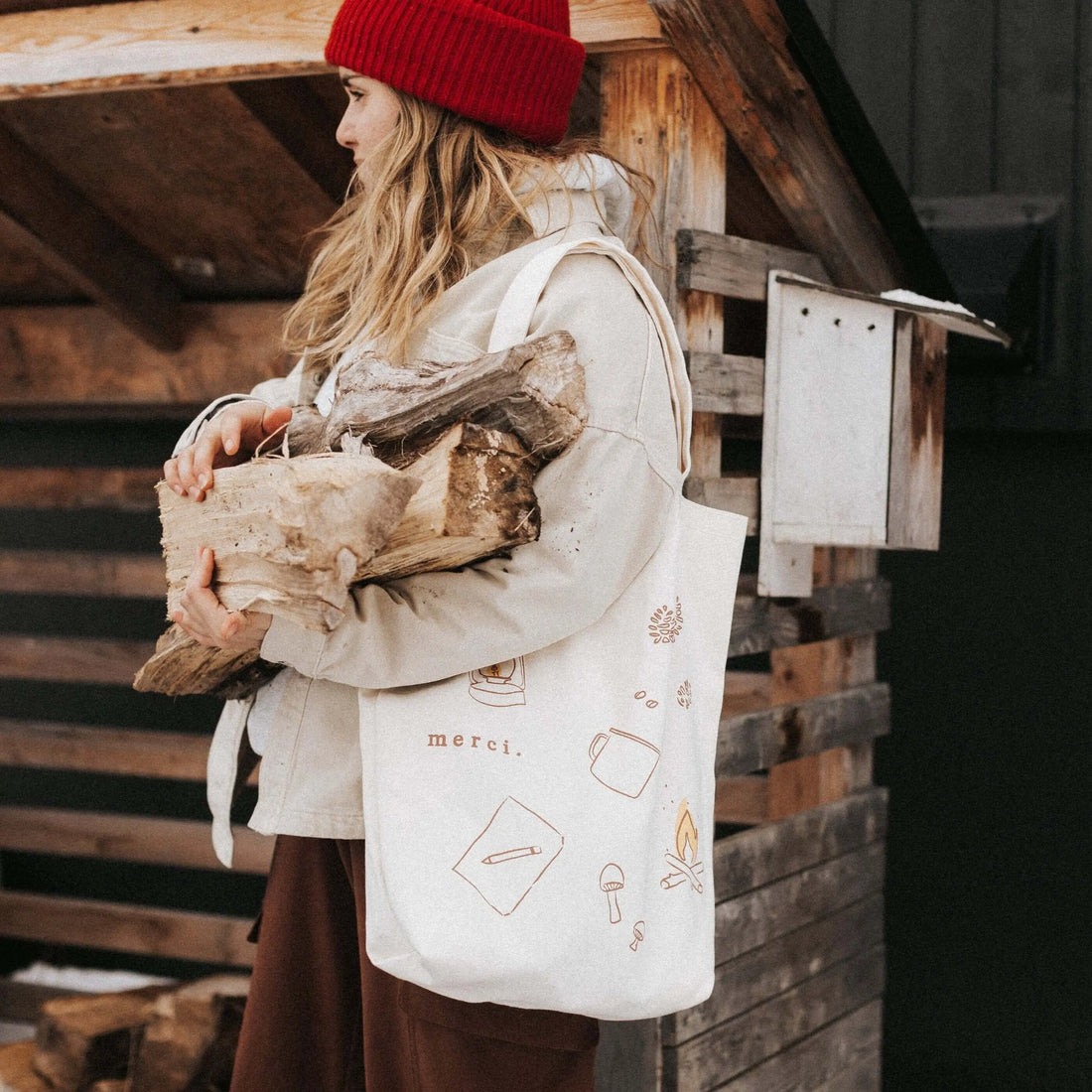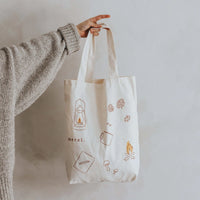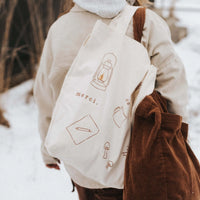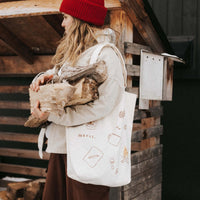 Use this bag at the market, for work or on any other occasion!

It's strong enough to run all kinds of errands, the eco-friendly way. This reusable bag will last years and reduces the amount of plastic in the environment with each use.
Why do our bags have Merci written on them?
Because Dans le sac gives a dollar per bag sold to fondation (the fondation change during the year, we will announce it on our social media).
-For the grocery store
-For everyday life
-For school
-So you never forget your reusable bag at home!
Wash in cold water on gentle cycle, only if necessary. Air dry, no dryer. Shrinkage of 10% on the height of the bag is to be expected after the first wash. Soak in hot water with sodium percabonate to remove stains or use our stain removing soap.
Made in Quebec, reusable and washable. We like its versatile format for everyday use.
16'' W x 18'' H x 4'' natural cotton
Take a look at these other essentials
Our commitments
All of our products are handmade in Quebec to be part of a sustainable and ecological way of life.
Learn more