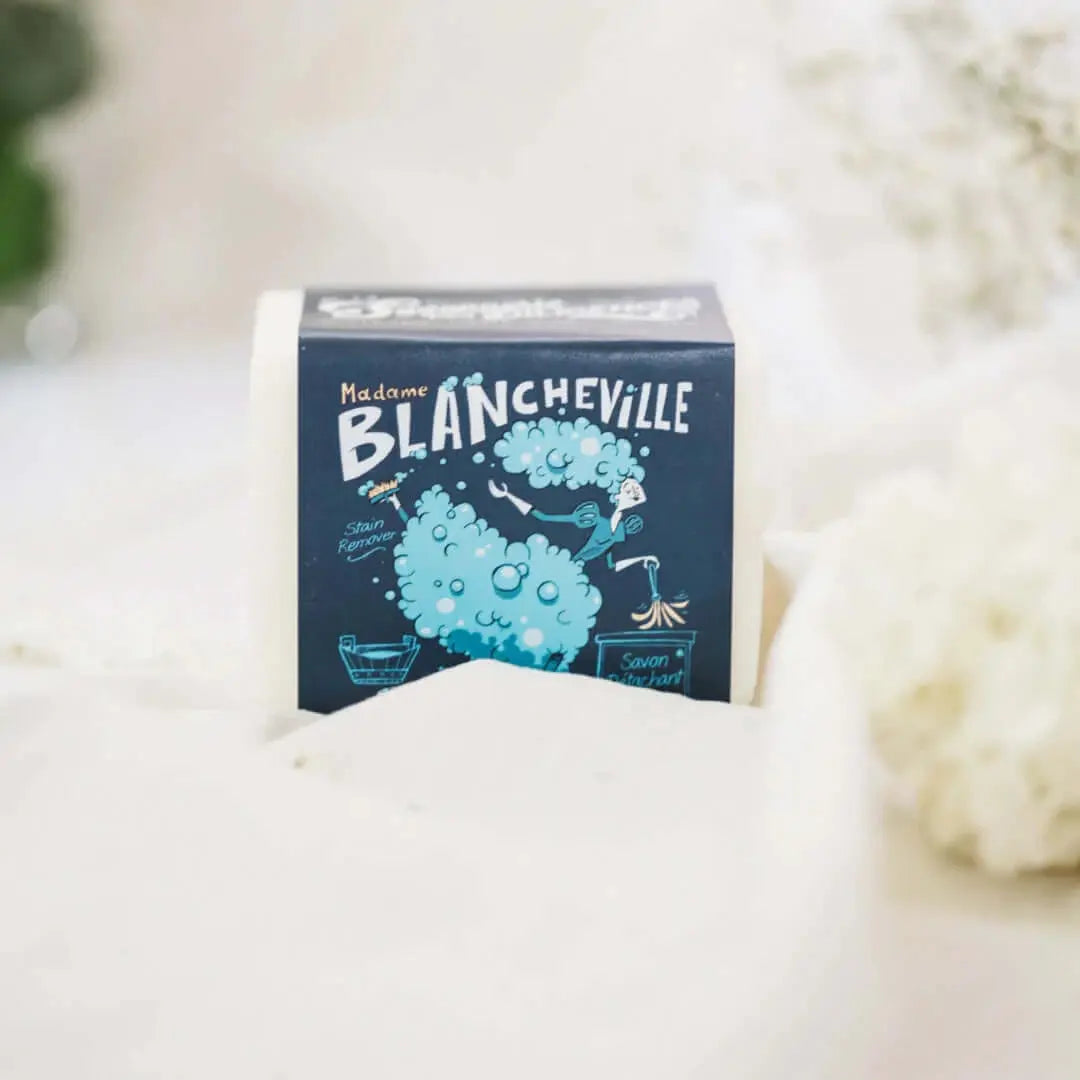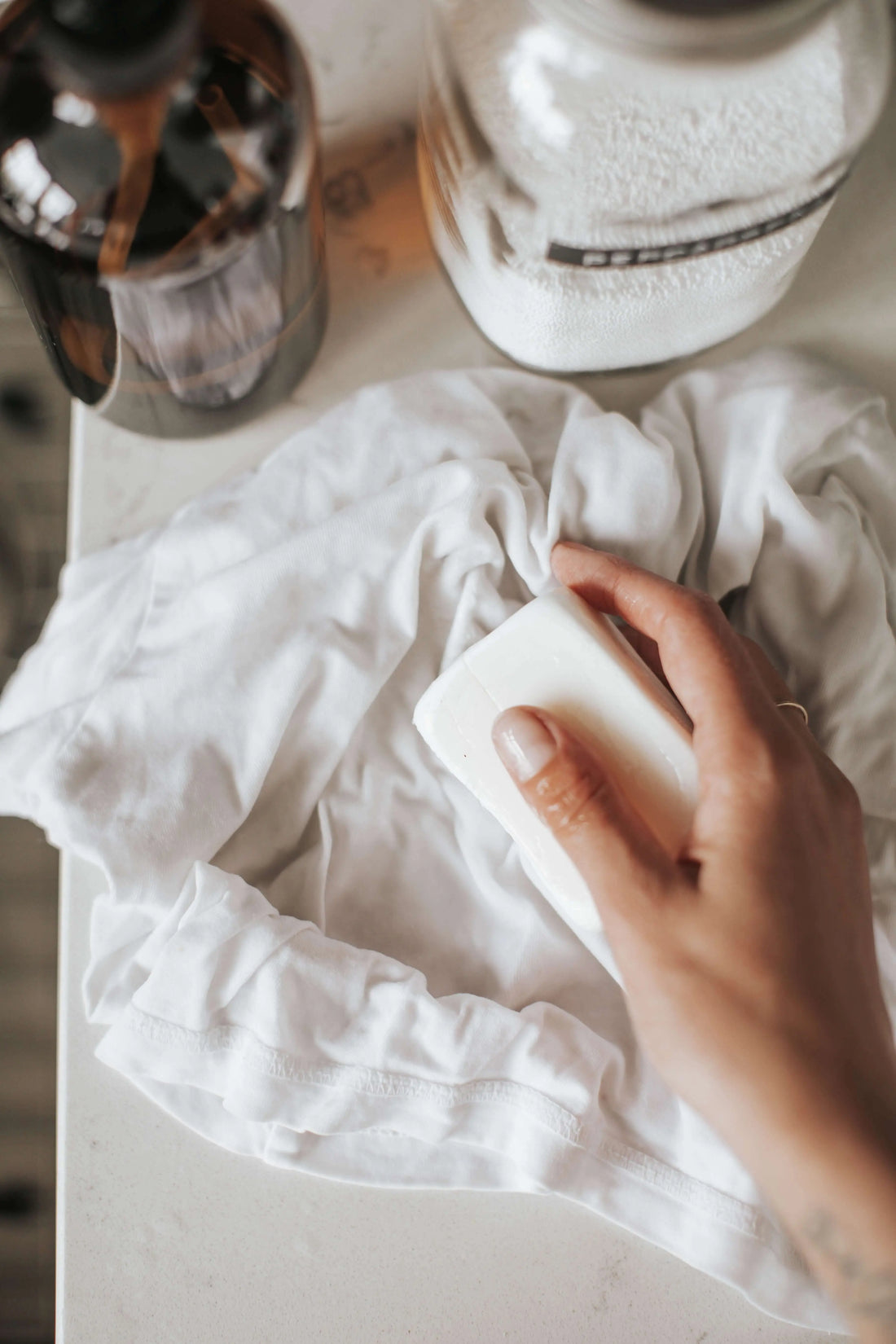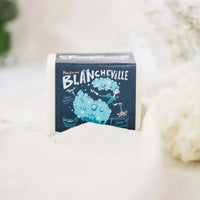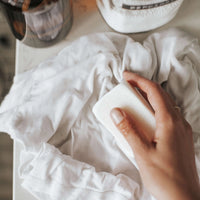 Stain remover soap bar - coconut oil
Mme Blancheville is an all-purpose soap with great stain removing powers. It is the best for cleaning around the house, laundry or dishes.
It is locally-made, eco-friendly and ecological.
Made with Organic coconut oil. 
Made in Quebec by Savonnerie des Diligences.
200g
Laundry tips:
All you have to do is add a bit of hot water to the stain and then rub it with the soap to remove it. Add to the laundry as you normally would, and watch it disappear like magic! 
If the stain is a stubborn one, let it soak in soapy water before washing it.
Take a look at these other essentials