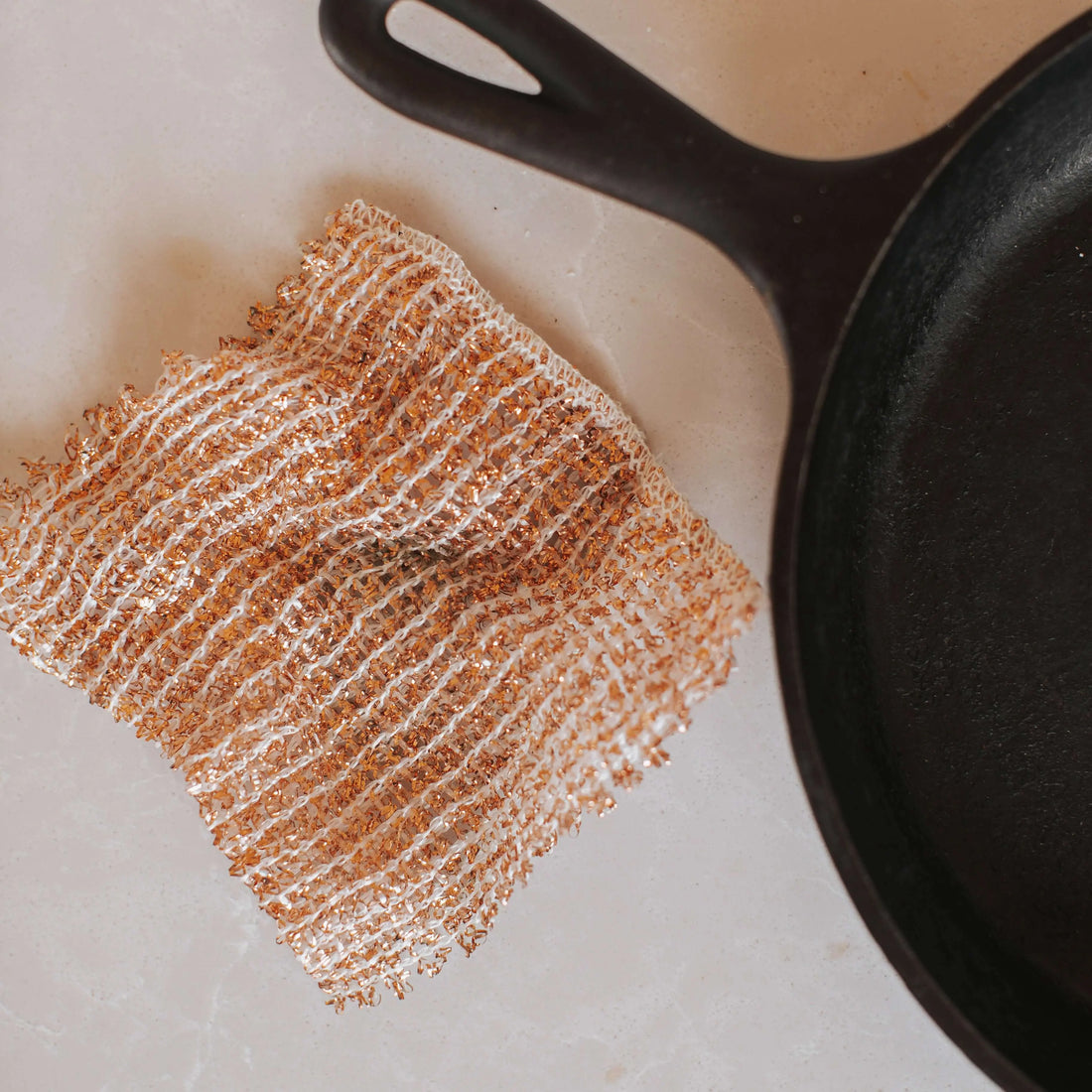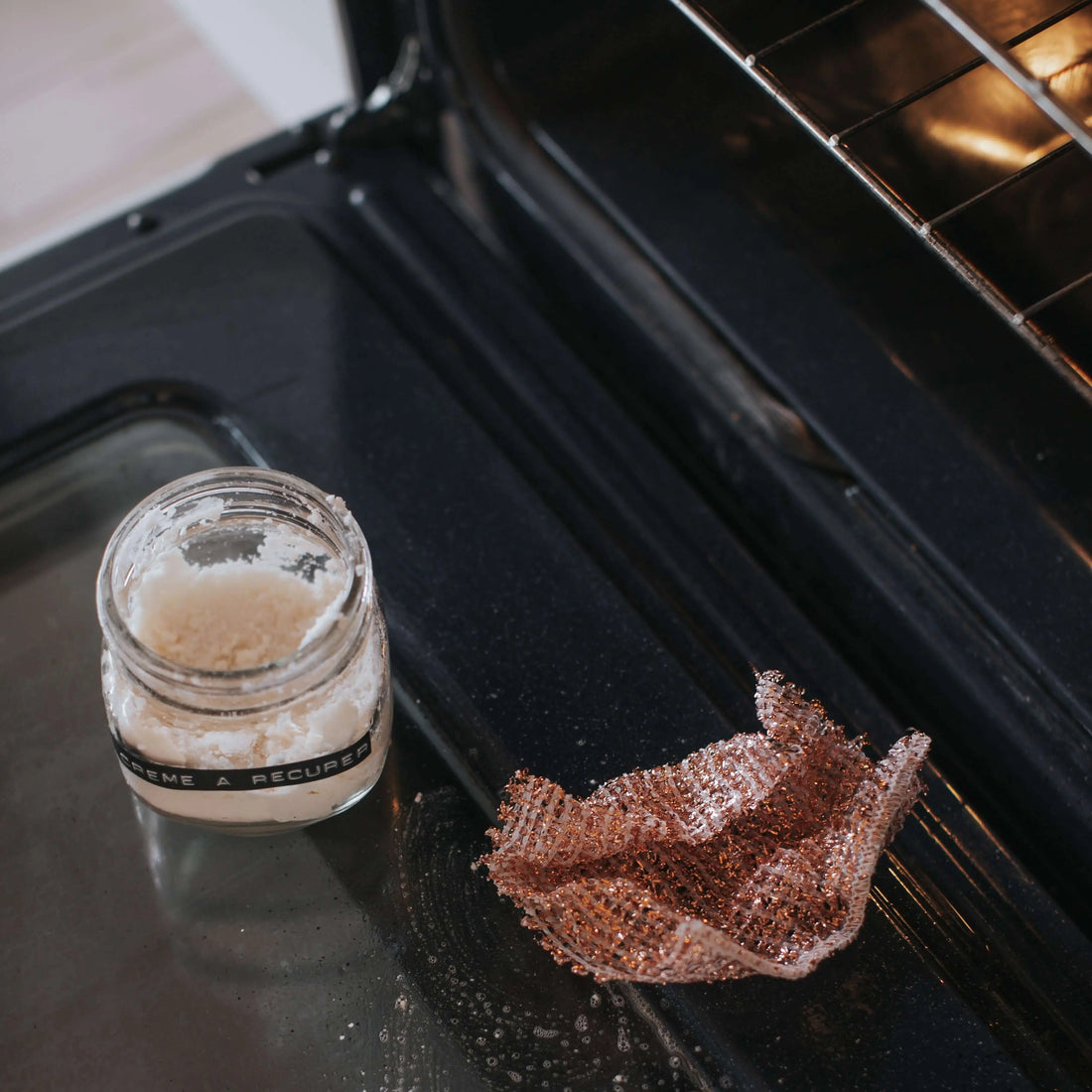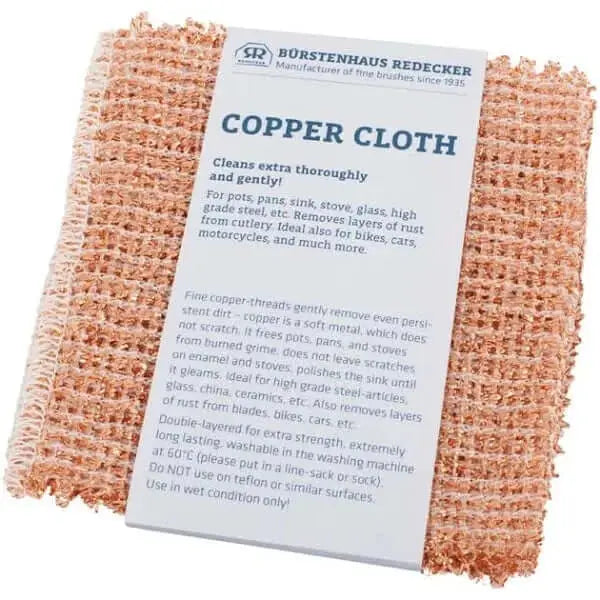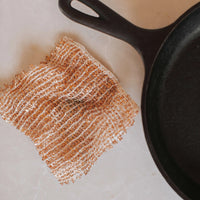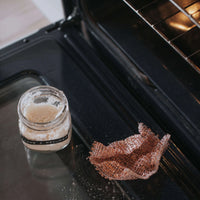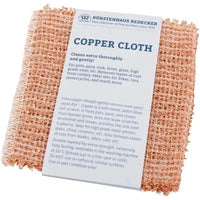 This copper cloth clean pots, pans, sinks, ovens, ceramic cooktops, glass, stainless steel... Well, sensitive objects!
Made of pure wooven copper which is a soft metal that is non-abrasive.
Use it with water! 
Set of 2 cloths, 14 x 15 cm
Washable in the washing machine at 60°C (put in a line-sack or sock).
Made in Netherlands
Take a look at these other essentials