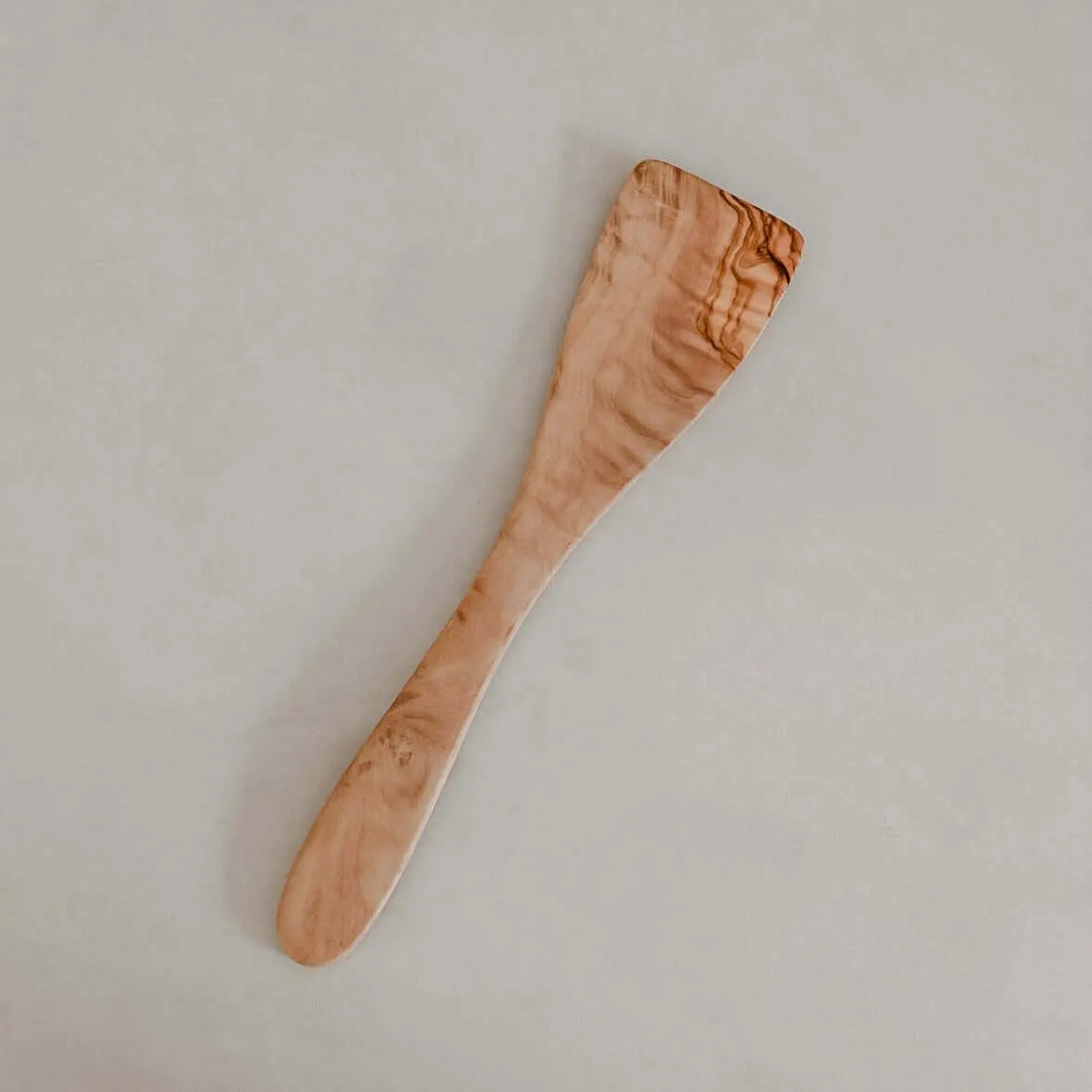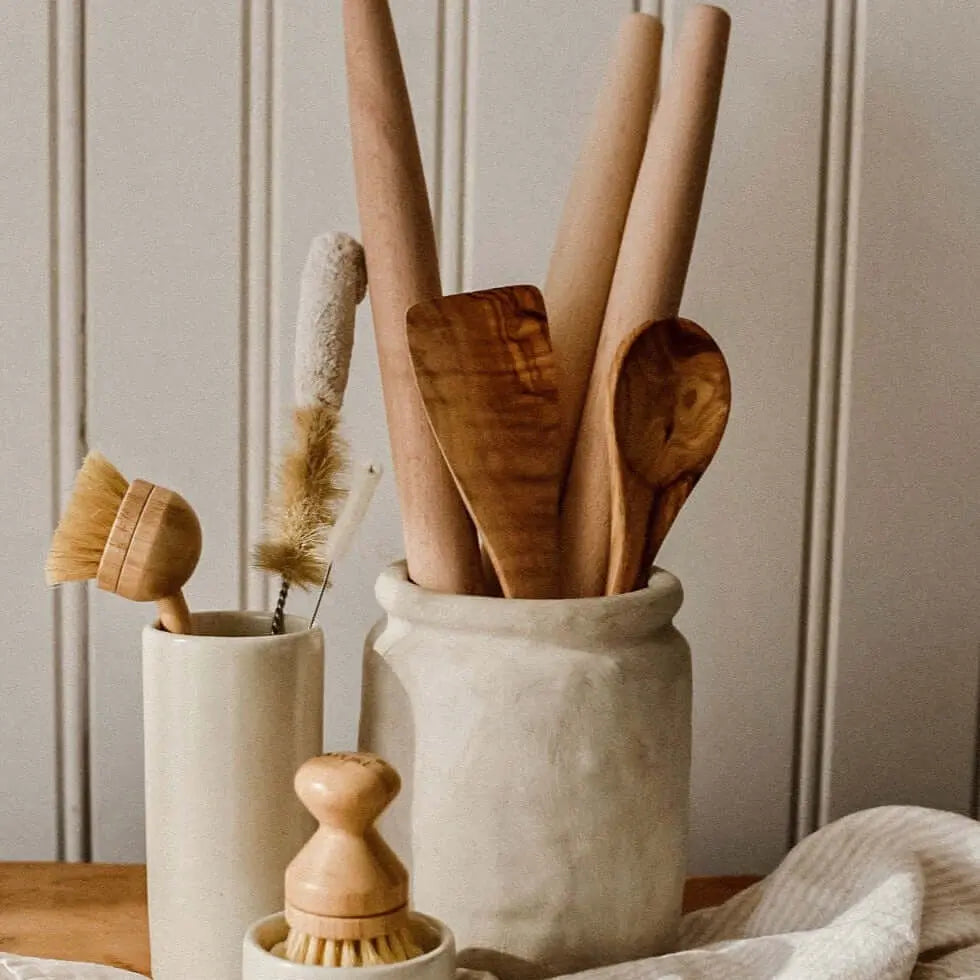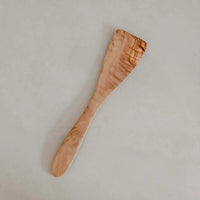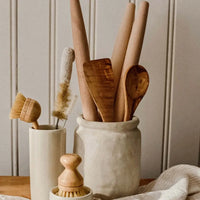 The olive wood spatula is ideal for cooking your stir-fries.
Place it on this ceramic spoon rest to keep your counters clean.
Olive wood is a material that stands out for its solidity thanks to its slow growth.
Colors may vary.
Handwash only. Do not put in the dishwasher and do not clean with a stiff bristle brush. Allow to dry after cleaning. From time to time, to preserve its beauty, apply a layer of olive or sunflower oil and let it dry.
Solid, aesthetic and durable.
Made of oiled olive wood.
Made in Tunisia
Length of 30cm.
Take a look at these other essentials
Spatule en bois
La forme est parfaite pour tout cuisiner, en plis d'être vraiment jolie !
super belle !
Très pratique cette spatule. Le bois est magnifique.
Our commitments
All of our products are handmade in Quebec to be part of a sustainable and ecological way of life.
Learn more