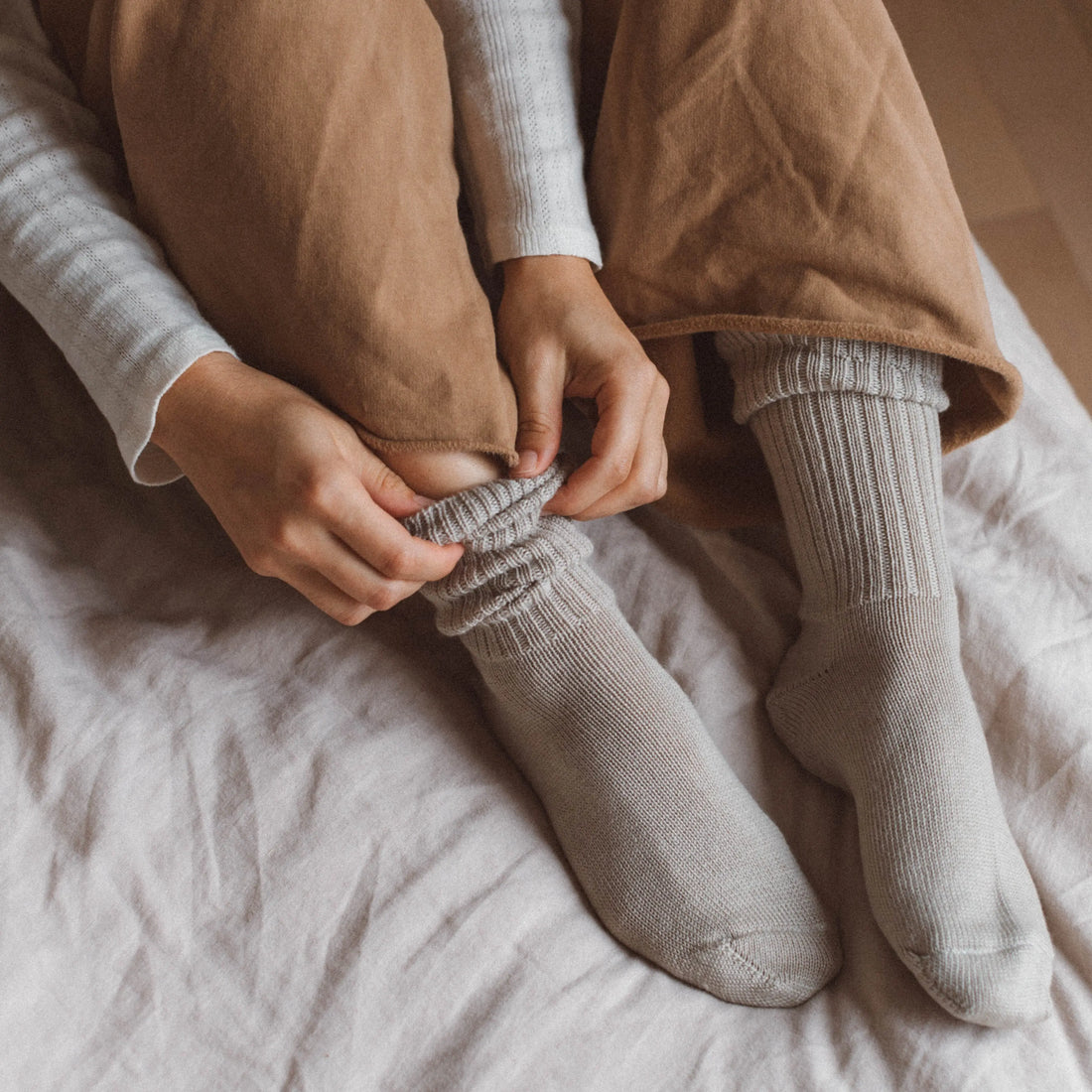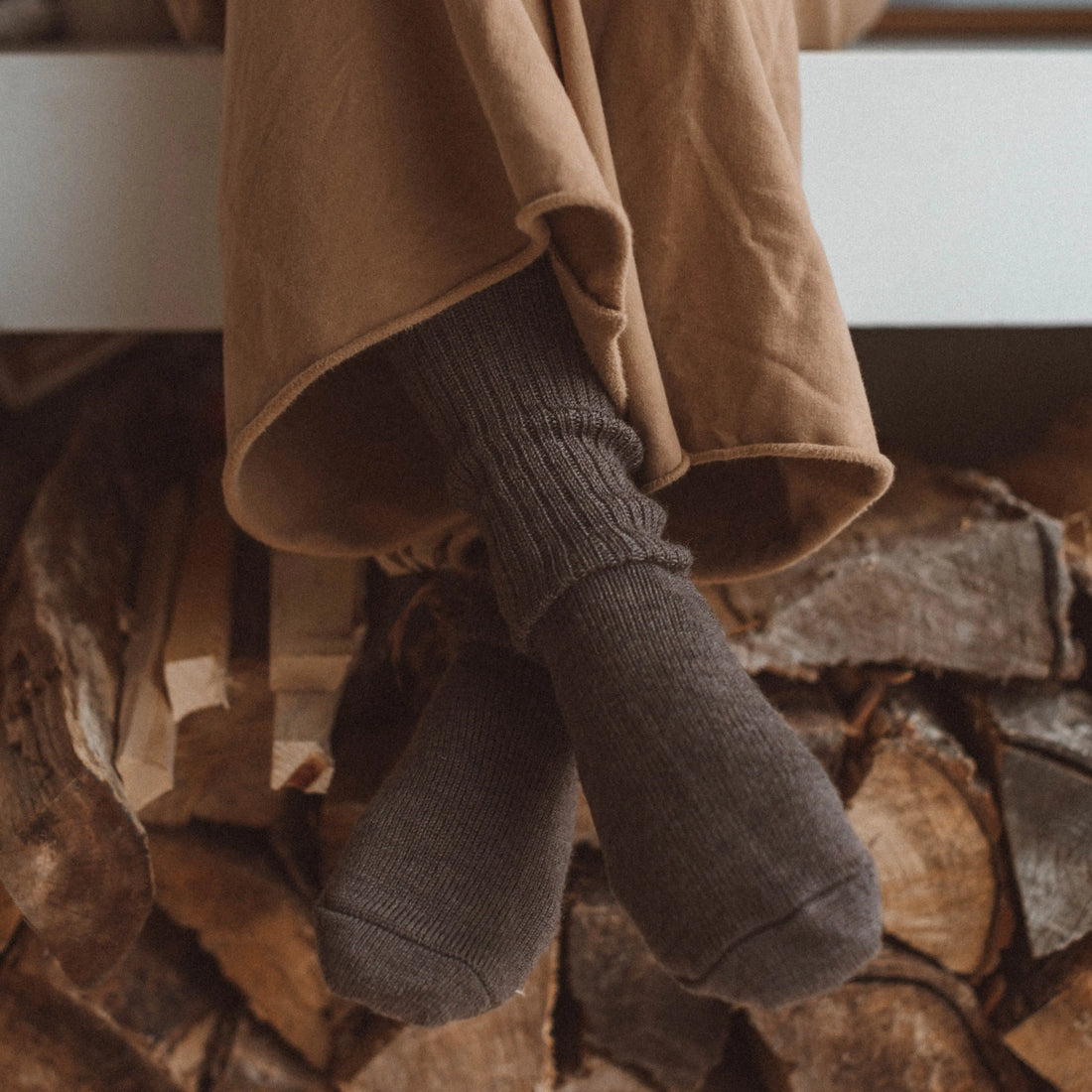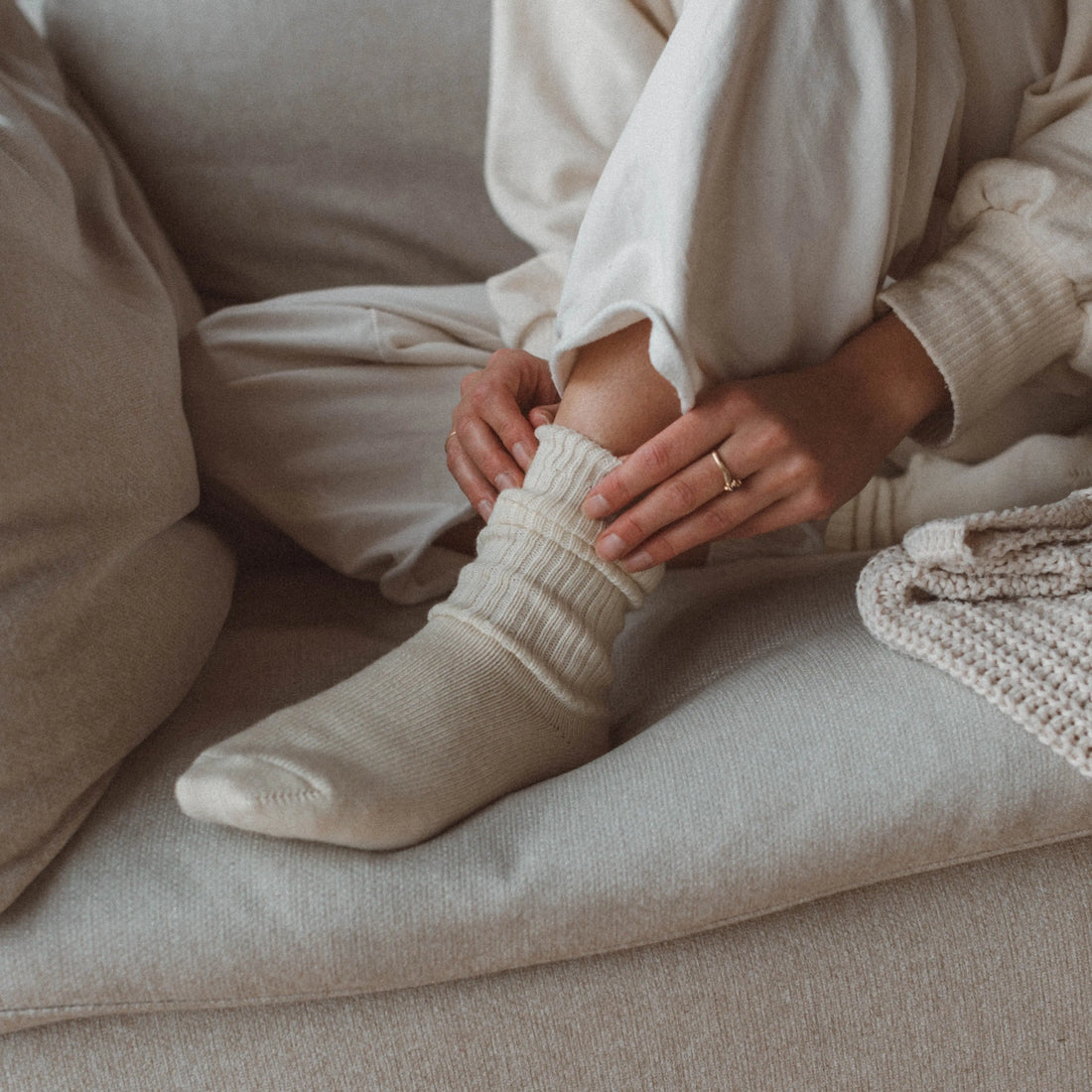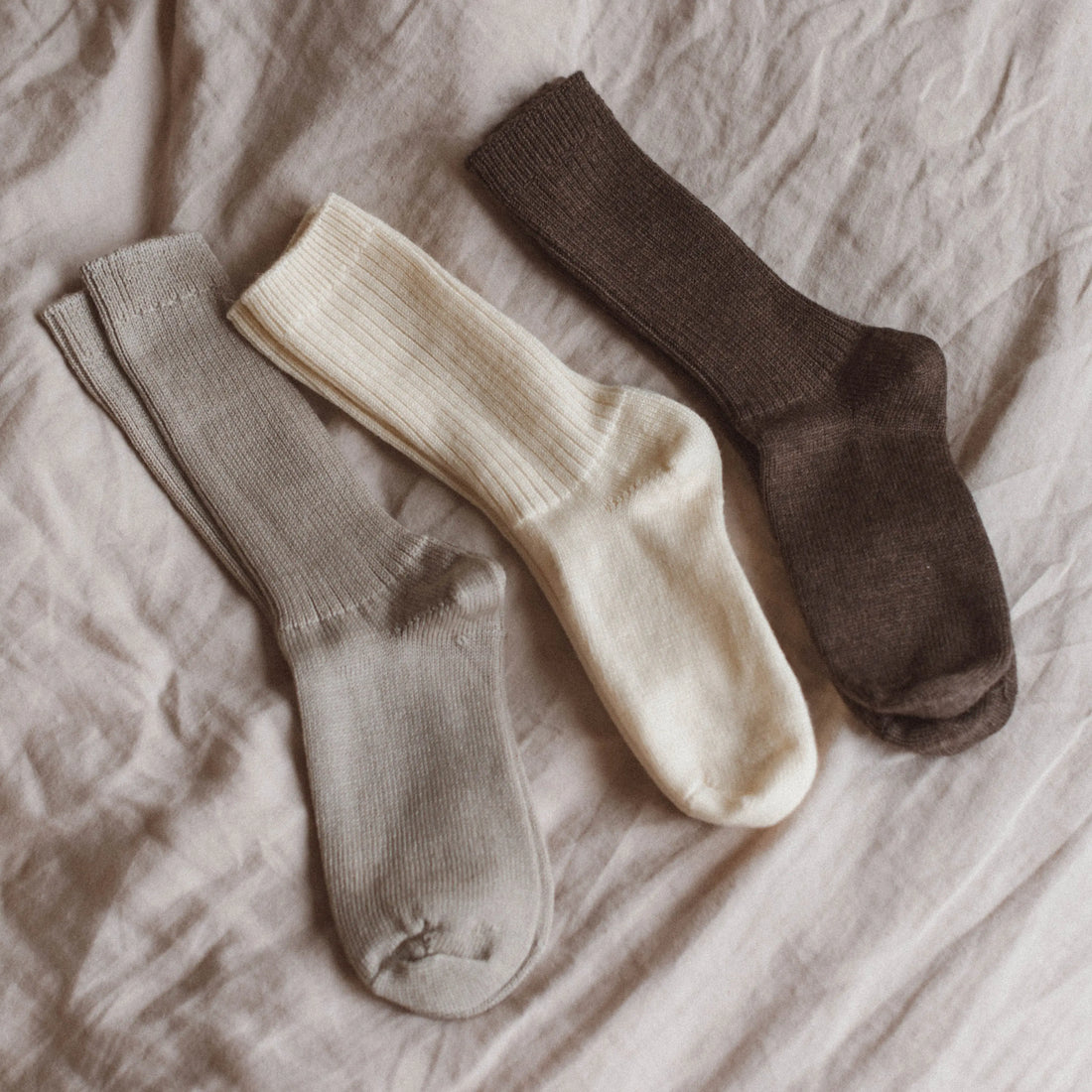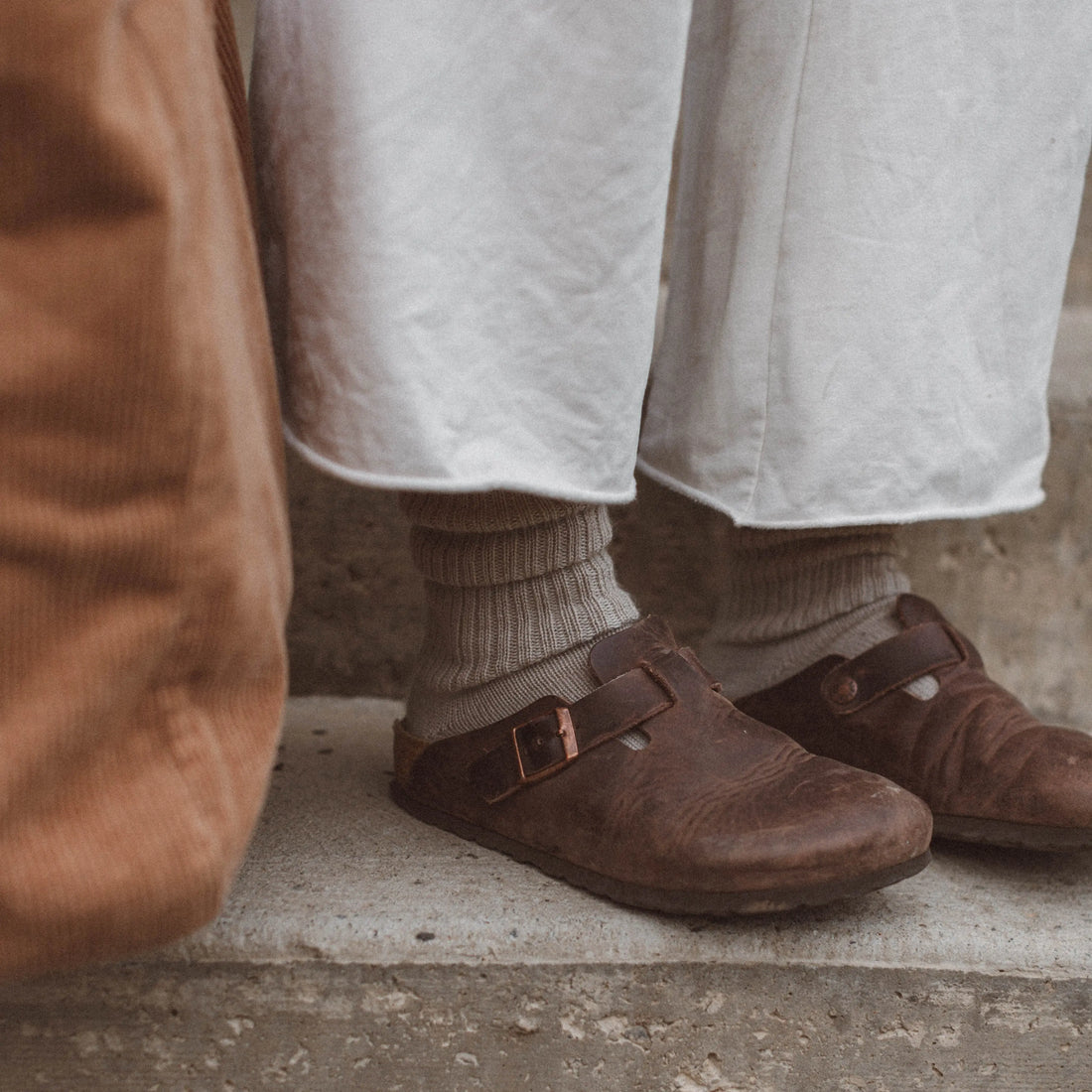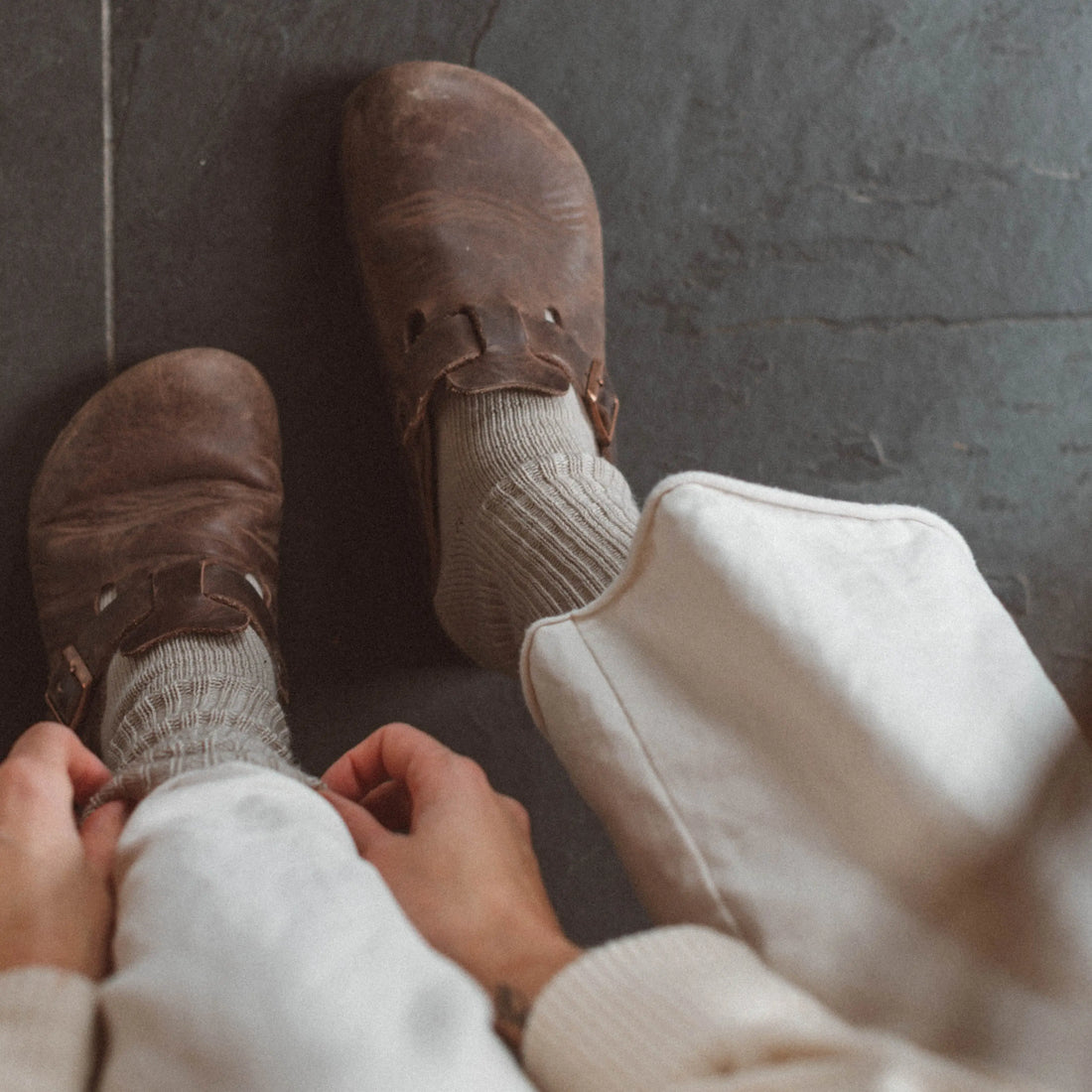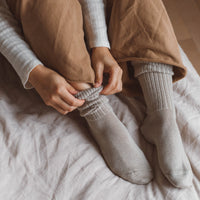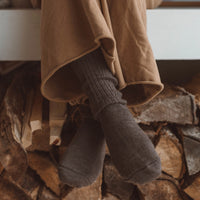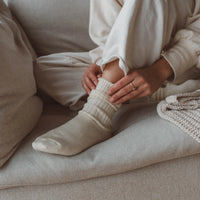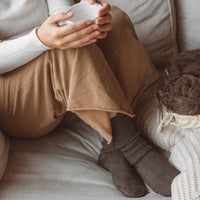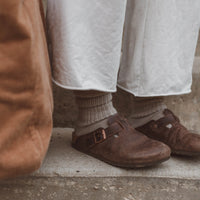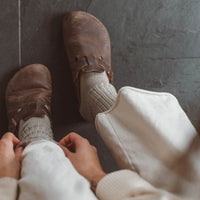 Merino wool socks that are as soft as they are comfortable, a real dream! They will keep your feet warm for lazing around the house or for your adventures in nature.
A gift that is always a pleasure to receive!
Available in three colors (natural, oatmeal and brown) and two sizes.
Made in Canada
Unisex
Medium: Men 4-8 / Women 5-9
Large: Men 8-12 / Women 9-13
Turn inside out to wash
Machine wash in lukewarm water with mild detergent
Machine dry low
Do not use bleach
Remove stains if necessary with stain remover soap
Soft, warm and made in Canada
Does not sting, odor resistant
96% merino wool, 4% nylon

Medium: Men 4-8 / Women 5-9
Large: Men 8-12 / Women 9-13


Made in Ontario, Canada by The Great Canadian Sox Co
Take a look at these other essentials
Merveilleusement douces et chaudes, j'en ai commandé 4 paires
J'en laisse une paire dans mon lit, elles sont douces et ne serrent pas les pieds et les chevilles, parfaites pour les siestes et les nuits plus froides. Les autres, je les porte dans mes chaussures de laine, elles tiennent très chaud. Bien sûr, j'ai acheté 2 paires de plus pour ma mère qui vit avec moi et qui est très frileuses, elle adore. Bon produit, fait ici, on les trouvait autrefois chez Eaton, c'est dire si je remonte à loin !
Chaussette en laine
Parfait! Très confortable, merci!
Our commitments
All of our products are handmade in Quebec to be part of a sustainable and ecological way of life.
Learn more