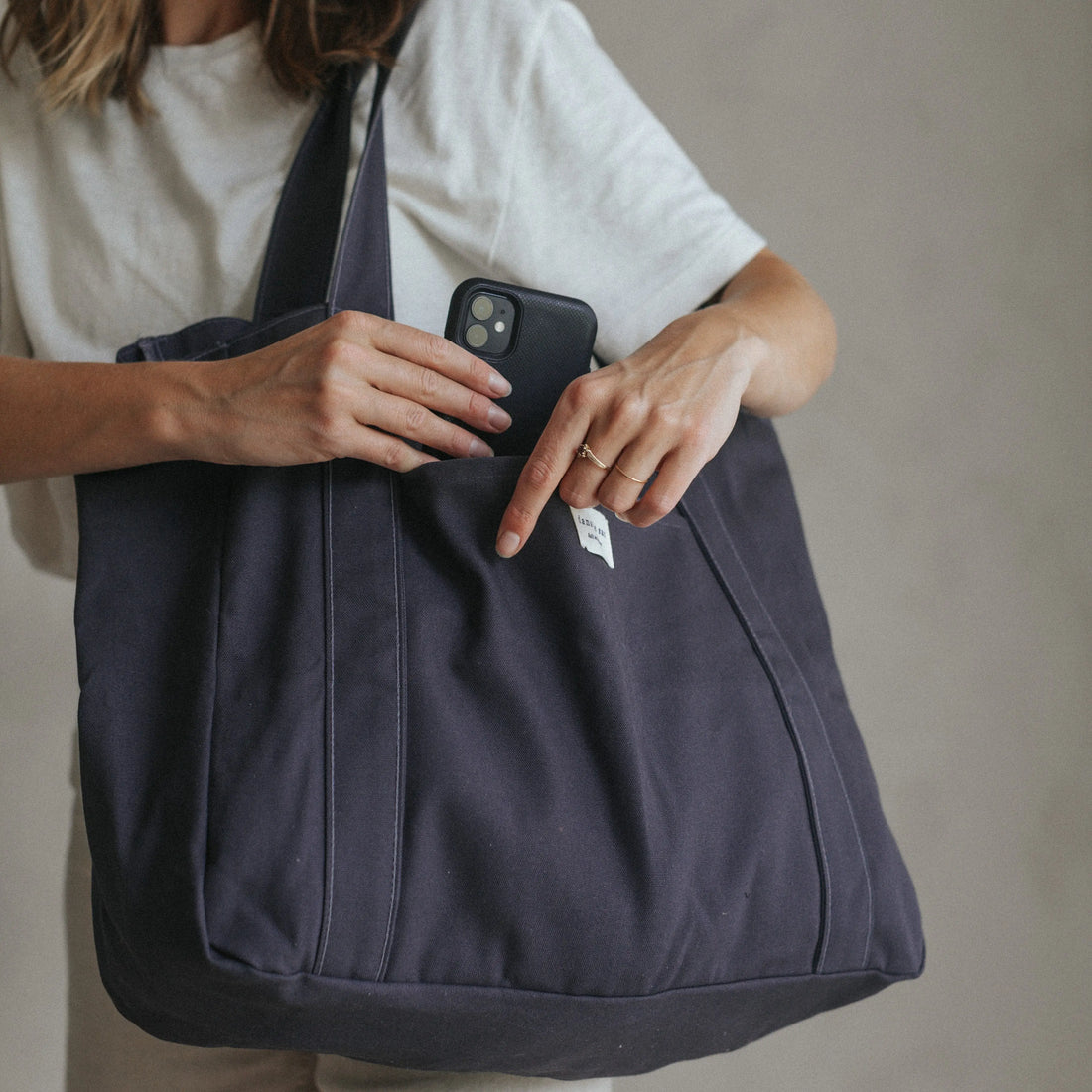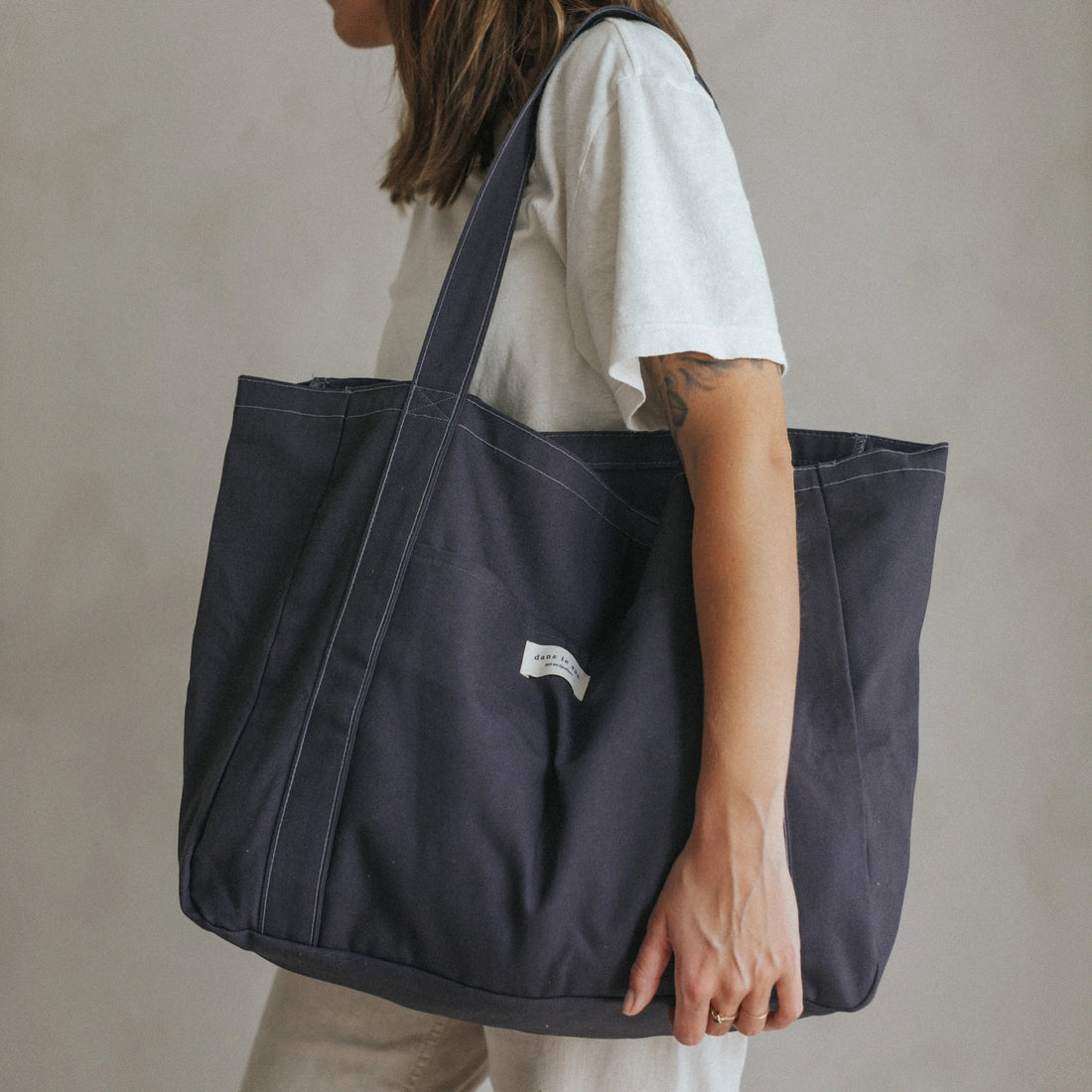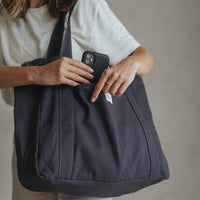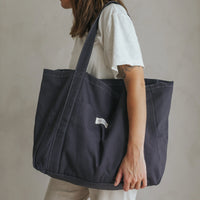 Our large tote bag in fall colours. Impossible to resist!
It's big enough to carry all your stuff for adventuring and good looking enough to use as an everyday bag.
It has a deep front pocket for quick access to all your small accessories.
For travel, the beach, shopping or for everyday bag.
Clean stains by hand with a damp cloth and a mild stain-removing soap. Air dry.
Shrinkage is to be expected.
Big and very solid!
Made in Quebec and reusable
100% cotton
17.5'' x 14.5'' x 6.5''
Handles 25.5''
Take a look at these other essentials
Our commitments
All of our products are handmade in Quebec to be part of a sustainable and ecological way of life.
Learn more