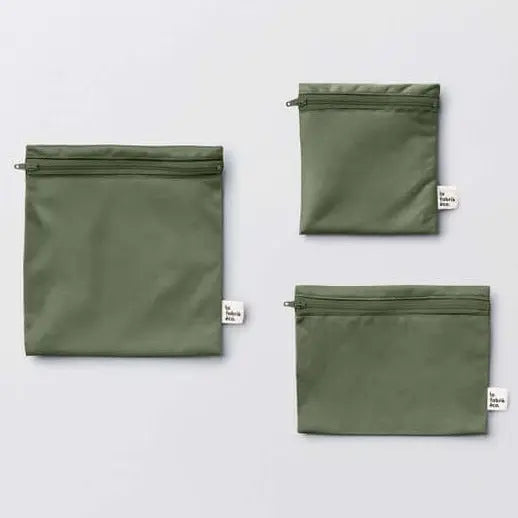 Zero waste lunches have never been easier with the
La Fabrik Éco
snack bags. They are handmade here in Québec, they are machine washable, waterproof and super cute!
They are the perfect alternative to that pesky plastic blag!
Grab your favourite snack on the go with these lovely reusable snack bags.
Bags and all materials used to make these bags are from Quebec.
Fruits, Vegetables, Crackers, Sandwich, Dried Fruits, Nuts
L - 7 x 7 inches (17.5 x 17.5 cm) M - 7 x 5 inches (17.5 x 12.5 cm) S - 5 x 5 inches (12.5 x 12.5 cm) PUL ( laminated polyurethane) made in Quebec. Lead-free, BPA-free, phthalates-free and formaldehyde-free.
Take a look at these other essentials
Love all the products purchased
Very nice bag. Easy to wash. Perfect to for many large items.
Sac à collation - La Fabrik Éco
Bonne qualité
La couleur est similaire à la photo, les matériaux sont de bonne qualité!
Un sac pratique pour transporter
Un sac pratique pour transporter de petits objets.
Our commitments
All of our products are handmade in Quebec to be part of a sustainable and ecological way of life.
Learn more