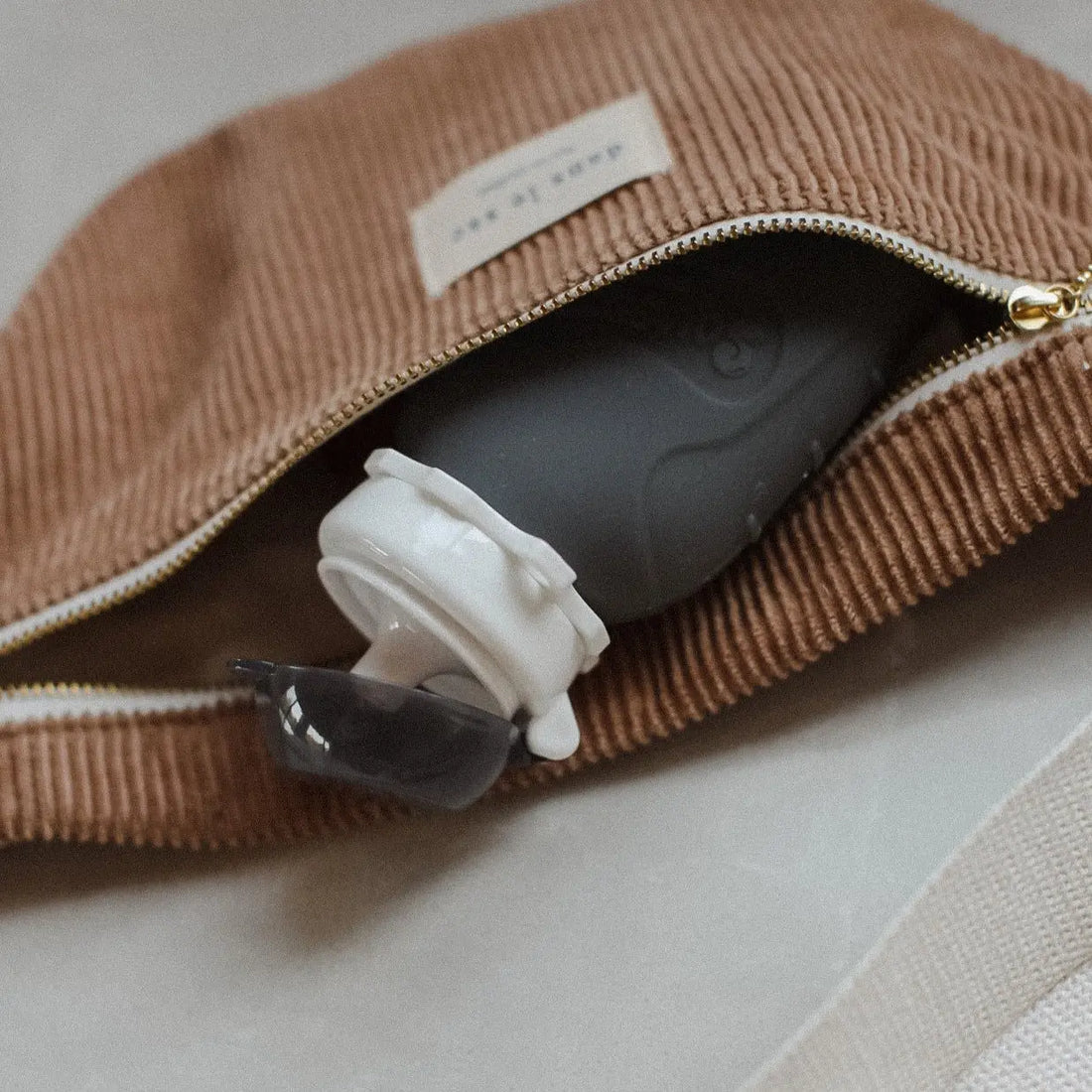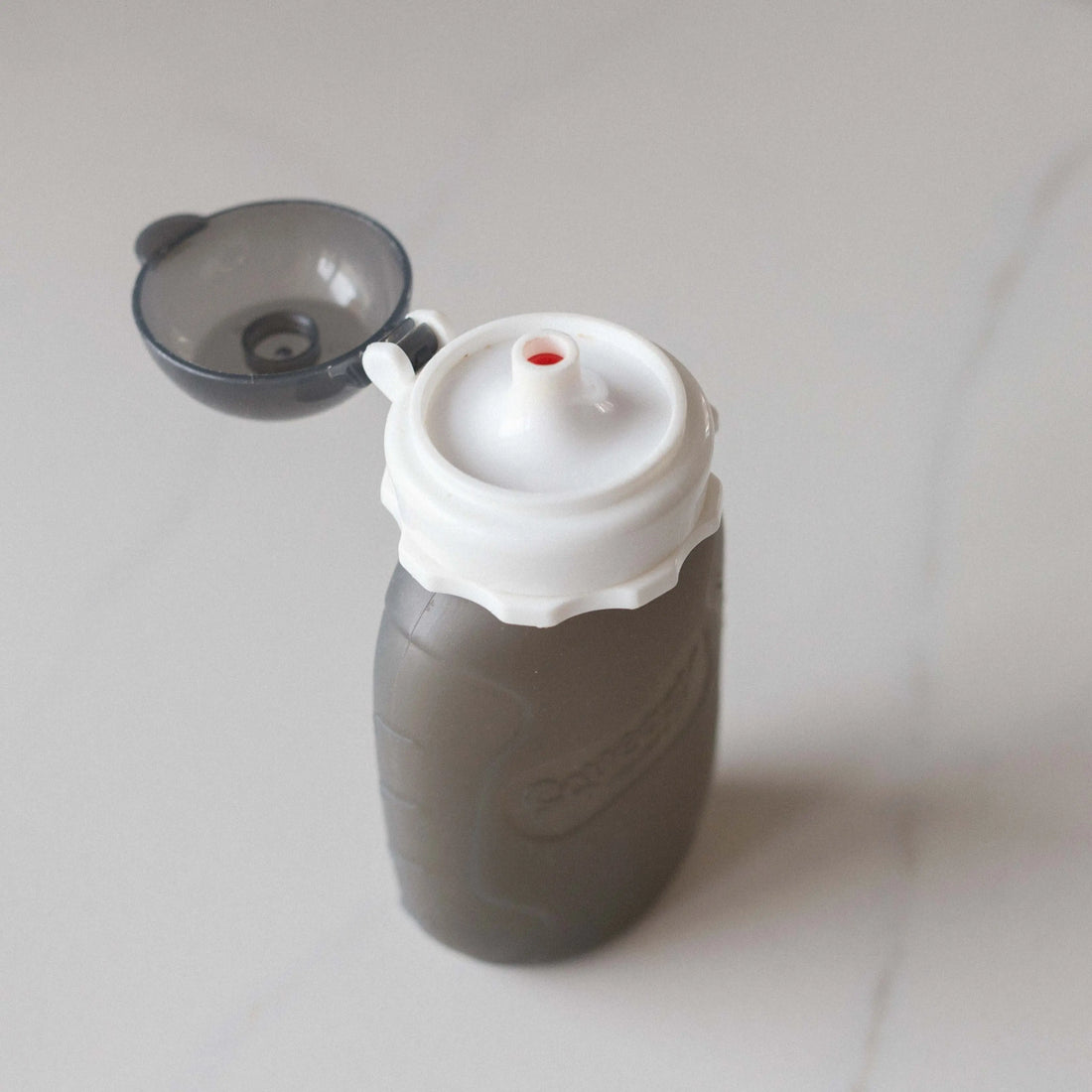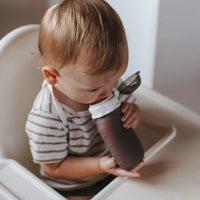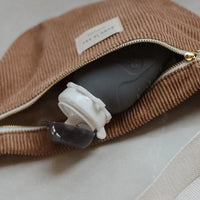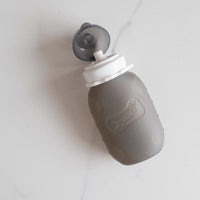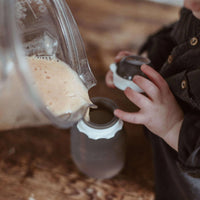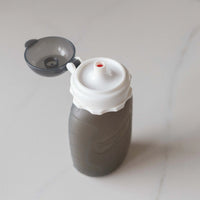 The Squeasy Snacker™ is the most versatile reusable food pouch on the market. It was designed by parents for parents to provide easy feeding on-the-go™. It is the only food pouch that offers the patent pending 2-in-1 removable NO SPILL INSERT™ for no spill or free flow. It works great with water and juice unlike other food pouches.
Easy to fill: Features a wide opening. The collar and spout are easy to grip for opening and closing.
Easy to use: Simply fill with delicious blends of freshly pureed food, applesauce, yogurt, water or juice, etc.
Easy to clean: The bottle can be turned inside out and all parts are top rack dishwasher safe. You can also use this ultra useful bottle brush!

beverages, purées, smoothies, apple sauces, yogurts and puddings
Easy to Clean: Flip container upside down and all parts are top rack dishwasher safe.
Made of non-toxic food grade silicone. Free of BPA, PVC or phthalates.
Take a look at these other essentials
Un must pour la boîte à lunch
Facile à remplir, facile à utiliser, facile à nettoyer!
Très résistant, facile à laver
Très résistant, facile à laver et facile à utiliser pour les petits. À partir de 9 mois ici!
L'item à avoir !!
Mes filles ont 18 mois et nous avons le petit format. Nous l'utilisons à TOUS les jours, tellement pratique pour les smoothies, yogourts, purée, eau, etc. Ne coule pas partout et facilement utilisable par les enfants. Un must selon moi !!
Merci pour votre commentaire! Nous l'adorons aussi :blush:
Our commitments
All of our products are handmade in Quebec to be part of a sustainable and ecological way of life.
Learn more