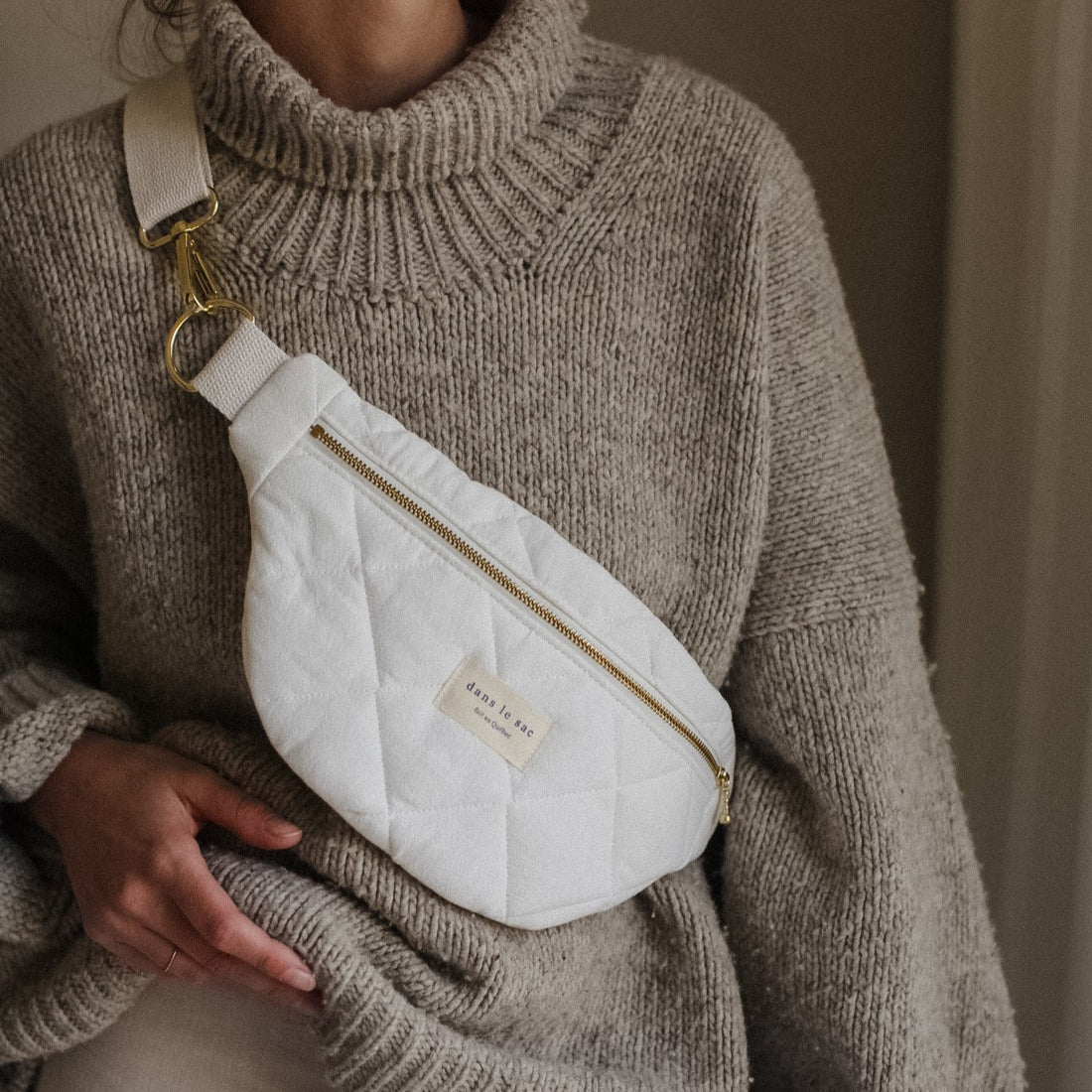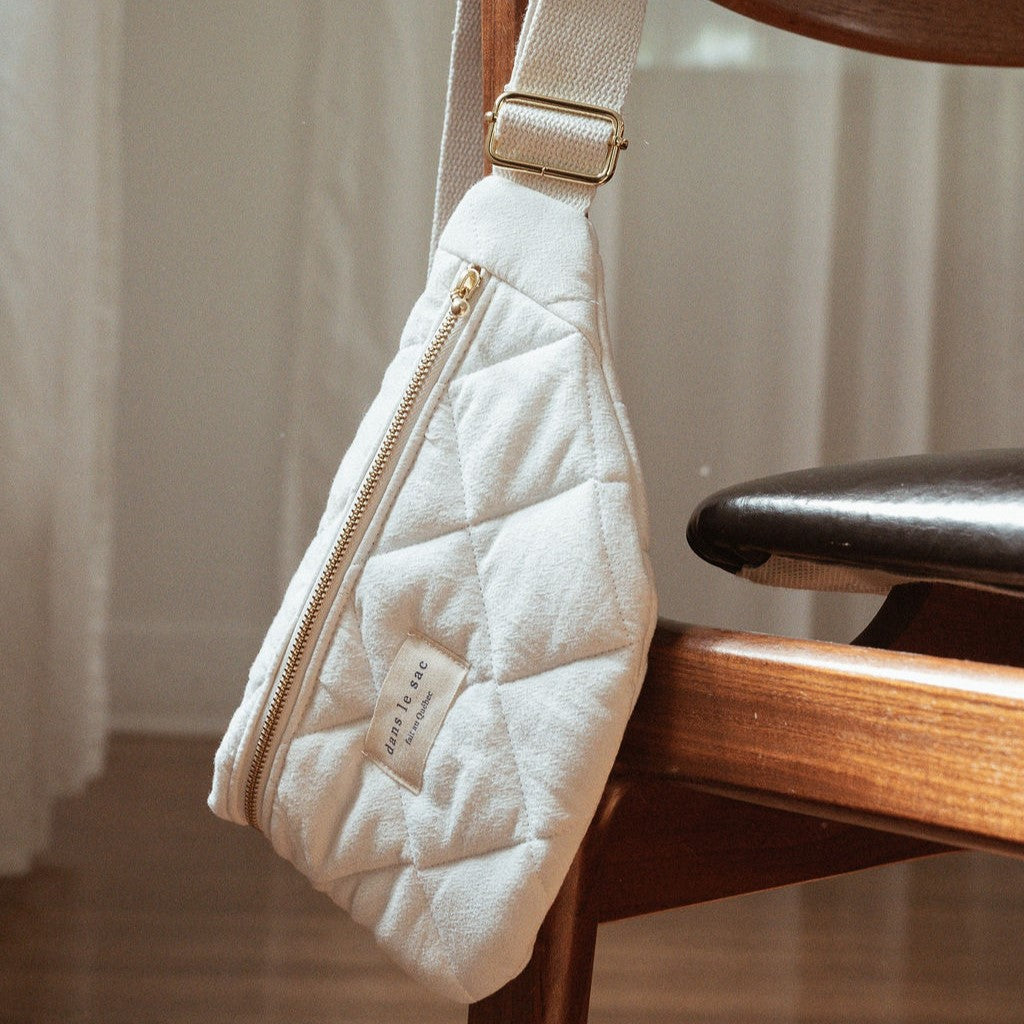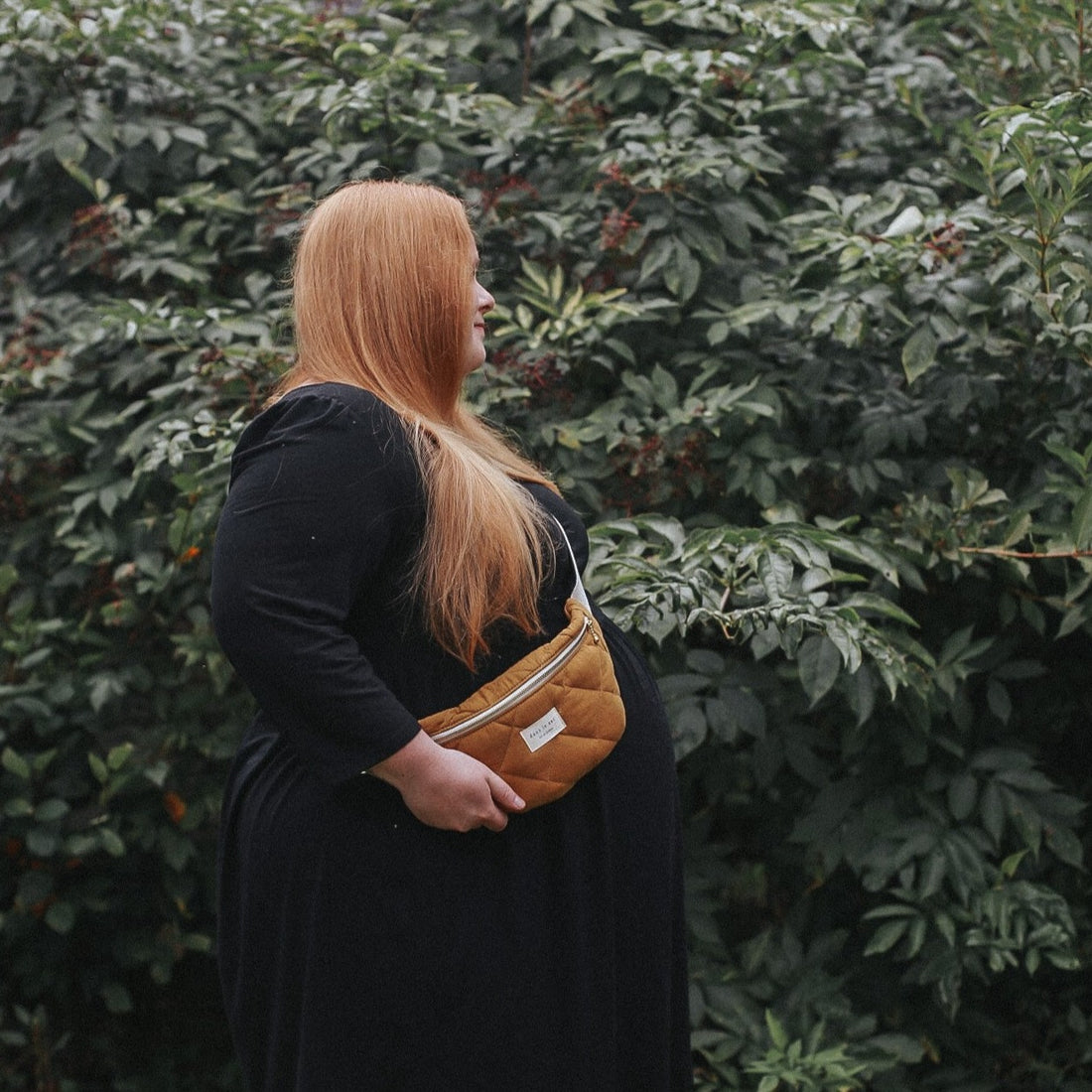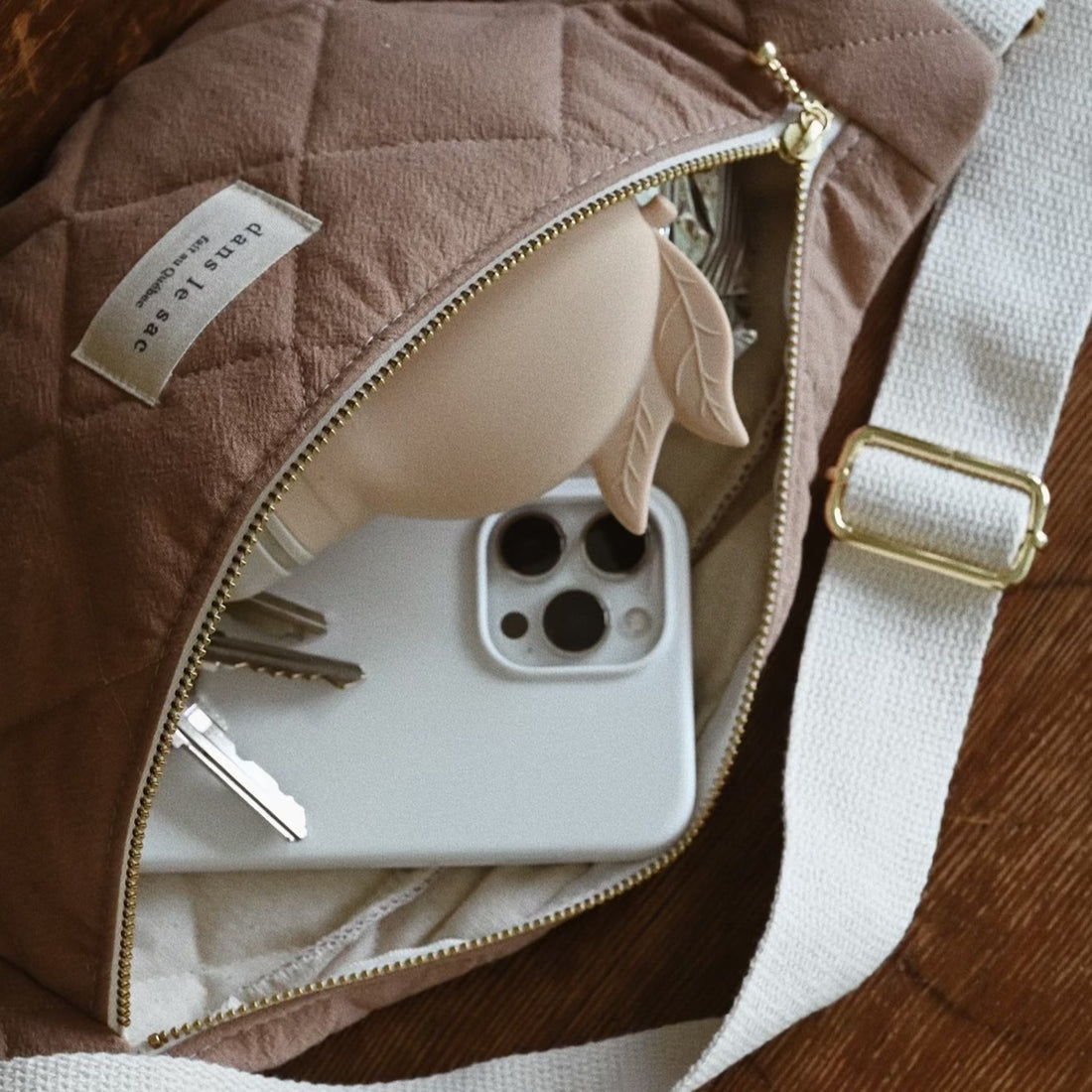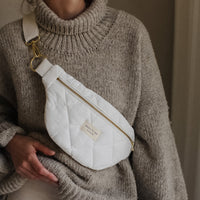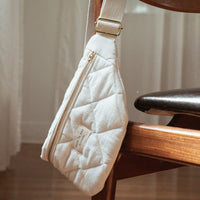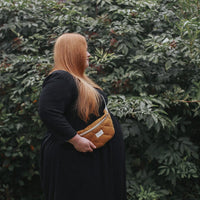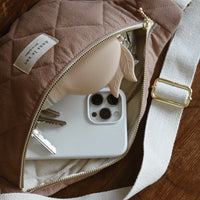 The most beautiful belt bag!

Made from fabric quilted in Quebec, it will add style to any look, whether you're casual or chic! It's large enough to fit your essentials (wallet, keys, phone) without feeling bulky. Its strap allows you to adjust the size of the shoulder strap to fit a wider variety of bodies. *
We couldn't do without it!
Available in 4 colors
For errands or family activities.
To have your hands free while having your essentials within reach.
The strap comes off to make it easier to install the bag. The size of the clip may differ from the photo and from one bag to another.

Designed primarily to be worn across the body but can be worn at the waist. Total circumference of 40.5 inches.

Hand wash, dry flat, do not iron
Adjustable and practical!
Made in Quebec.

Exterior: 98% cotton, 2% spandex
Interior: 100% cotton

Adjustable strap (27 to 48 in.), 13 in. wide x 6 in. high.
Total circumference including strap and bag: 40.5 inches
Take a look at these other essentials
J'adore!
J'en ai commandé un pour offrir à ma belle-sœur à noël et je n'ai pas pu résister… je m'en suis achetée un aussi! Je l'adore!!!! La couleur est trop belle! J'ai pris le menthe. :)
I like this bag a lot, BUT I do wish the zipper opened from the opposite corner. I find that items fall out when I am wearing it because the zipper opens from the bottom. I just lost my favourite lipstick because of this and am very bummed.
Great design! Colour is off…
I ordered this bag in amber and am very happy with the design and style, but I'm a bit disappointed in the colour. Perhaps I should have know that amber is ultimately a shade of yellow, but the pictures looked more like a brown to me and so I was a little disappointed to see that the colour is definitely more of a yellow. Not the end of the world! I'm sure I'll still wear it but I would have chosen a different colour had I realized this before.
Hello Lauren, we are really sorry for the confusion. We are trying to find a solution to most adequately demonstrate color on our website. If the color does not suit you, you can write to me at info@danslesac.co to find a solution. Thank you
Our commitments
All of our products are handmade in Quebec to be part of a sustainable and ecological way of life.
Learn more