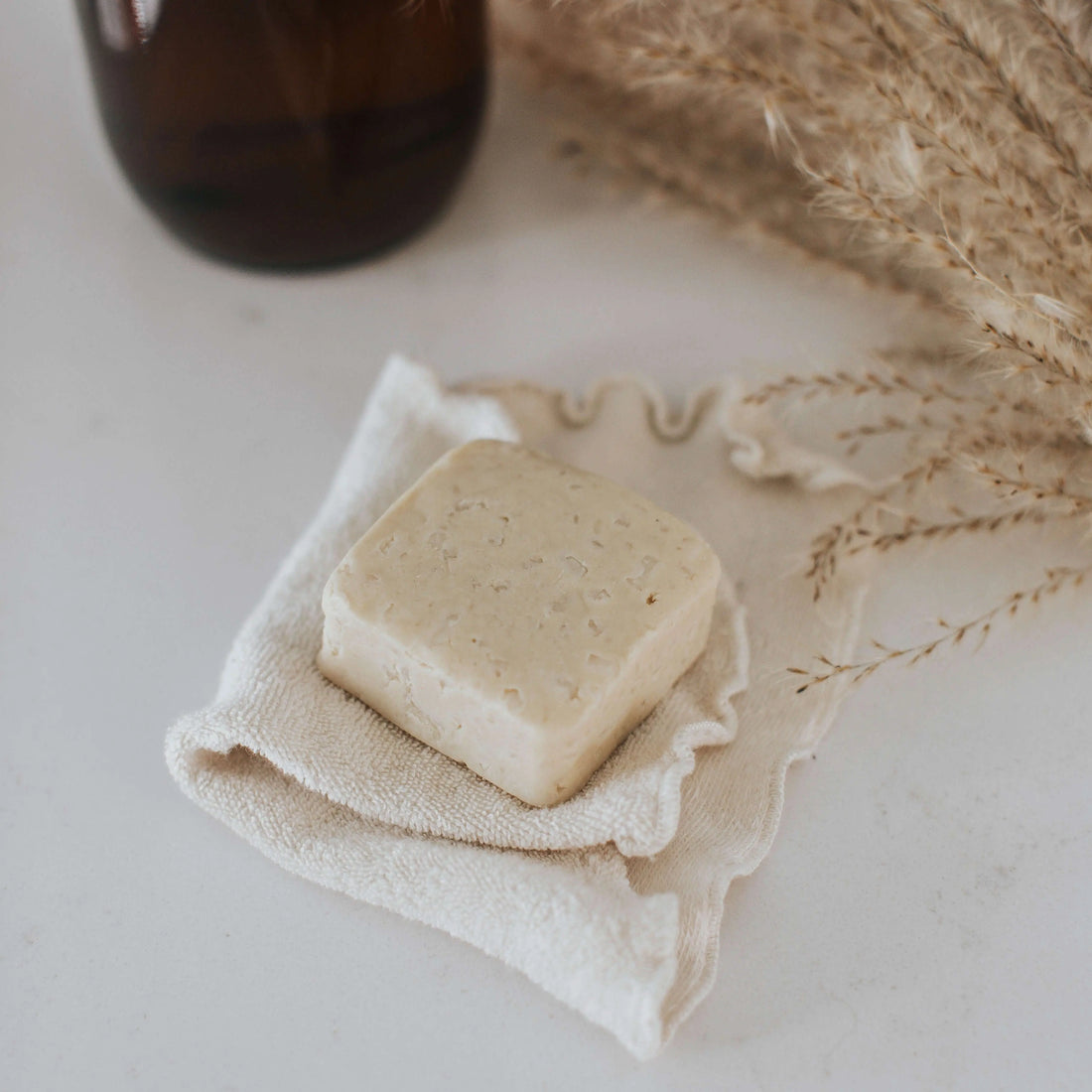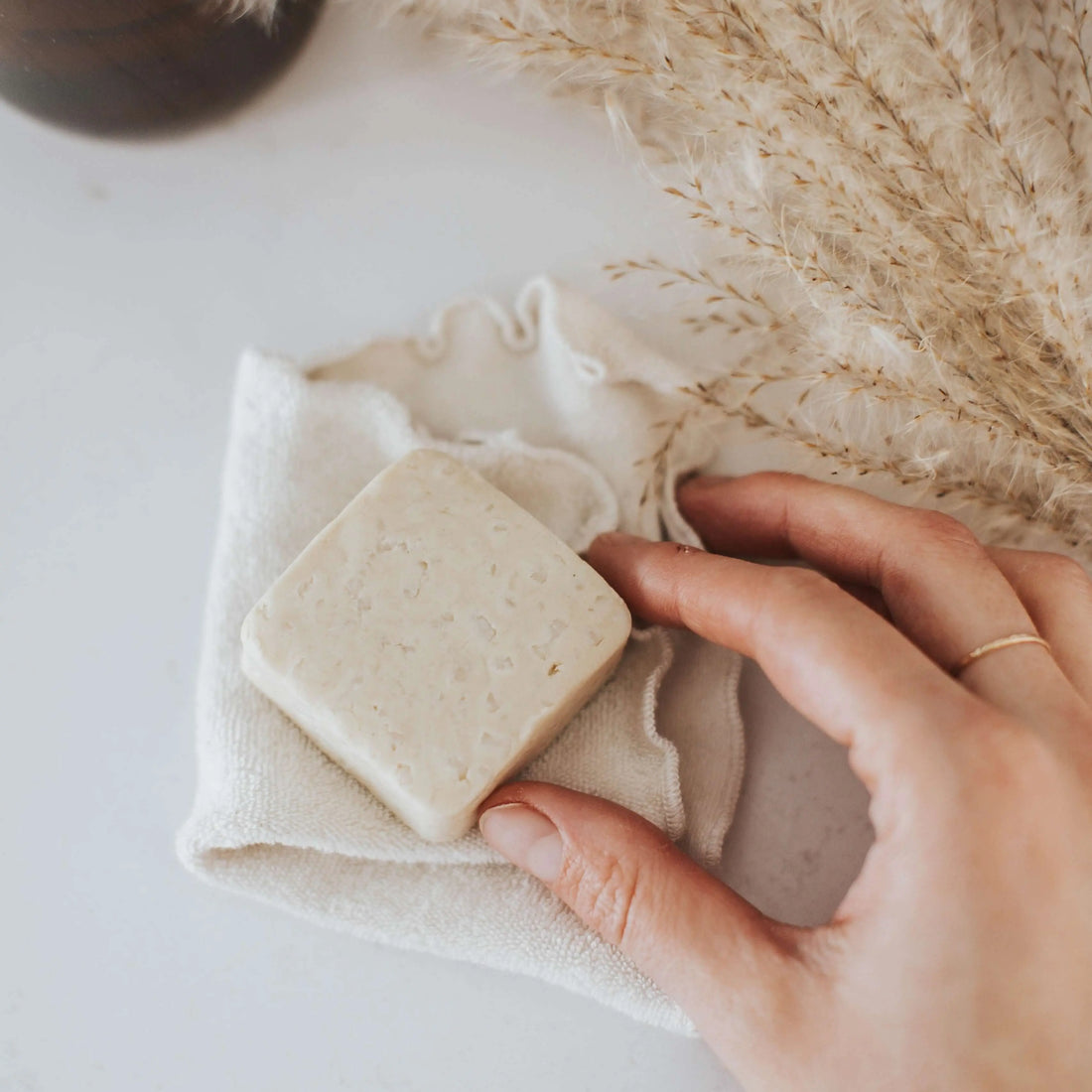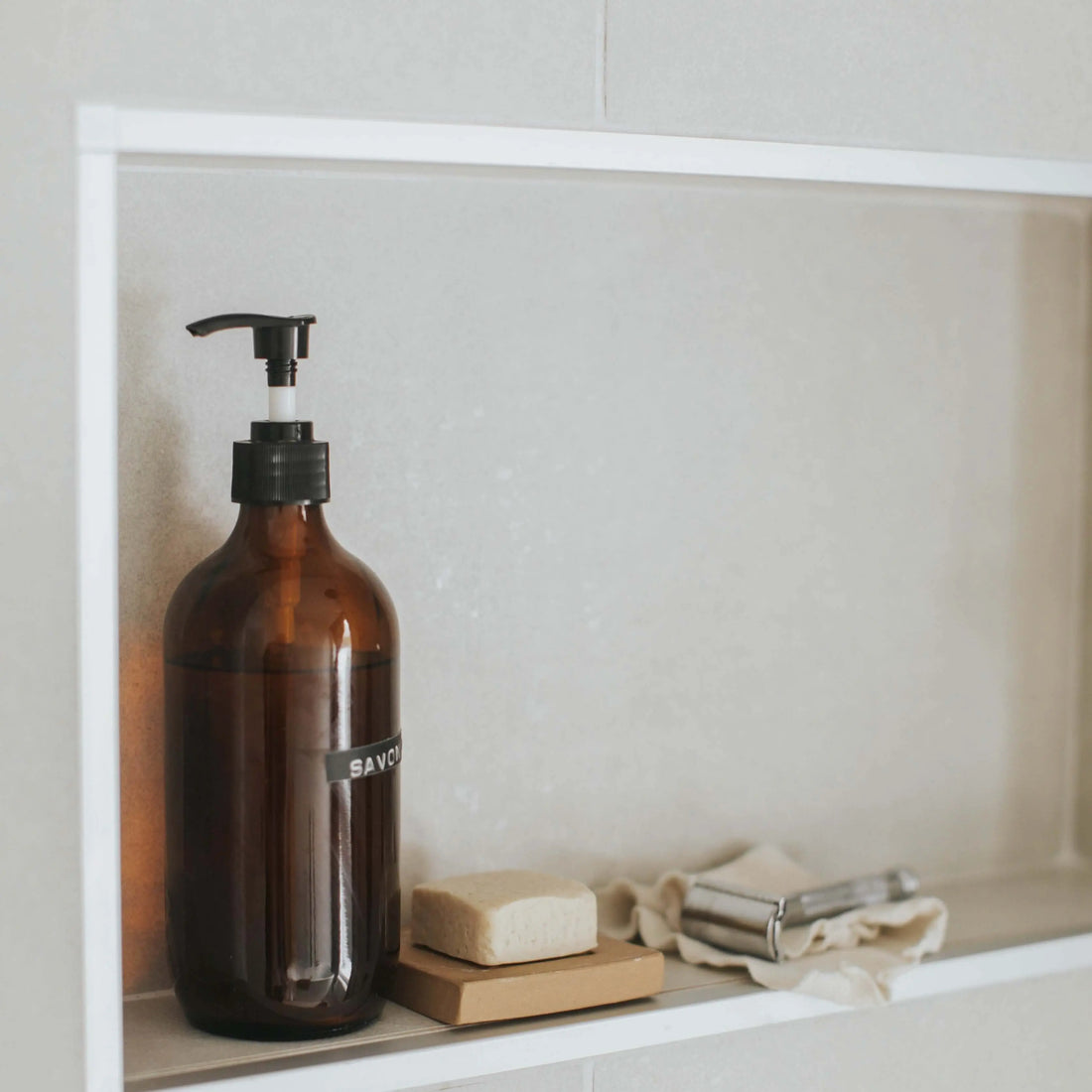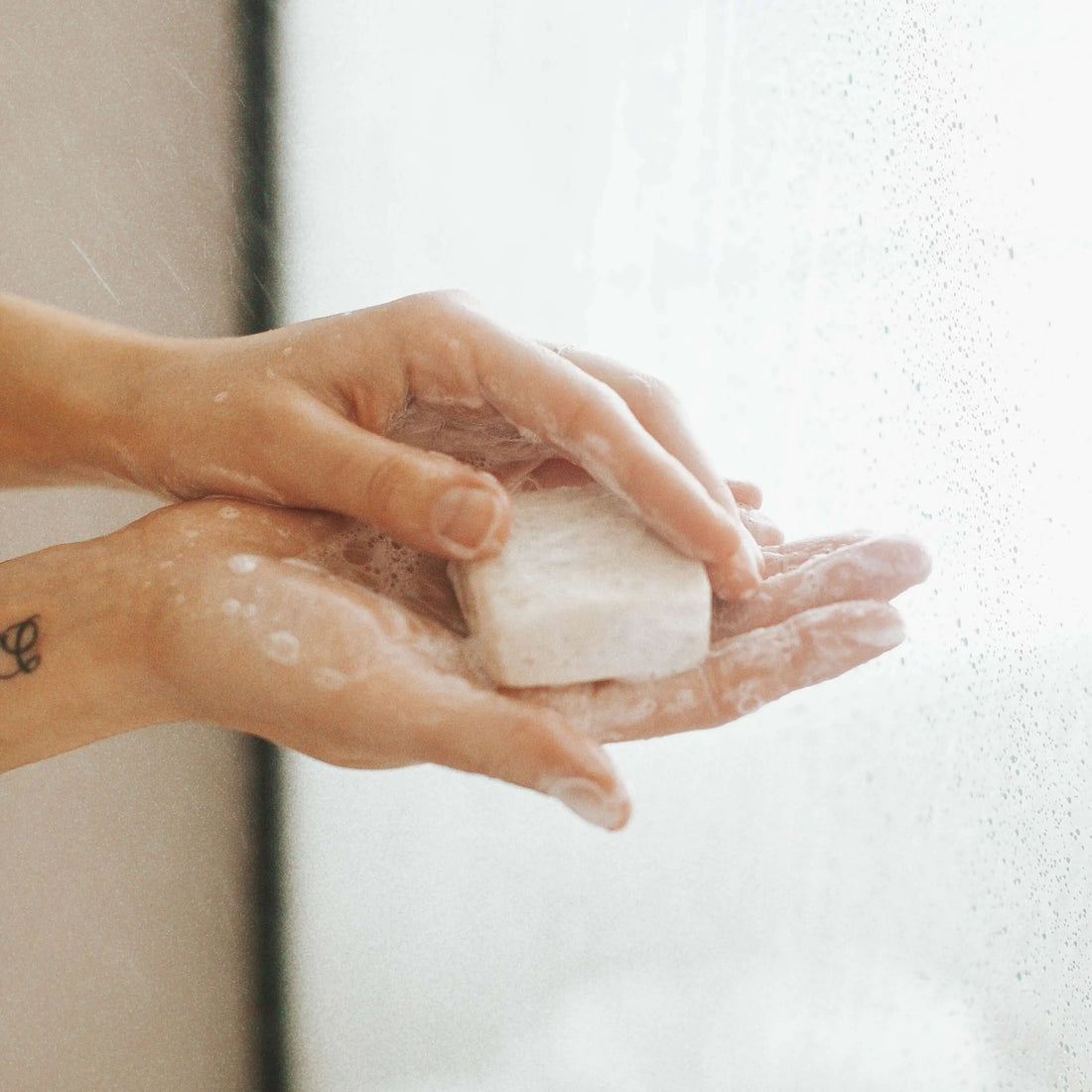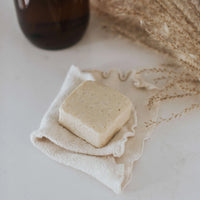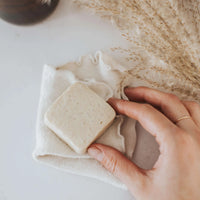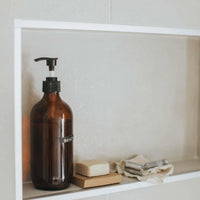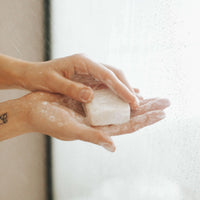 Shampoo bar - Grapefruit and eucalyptus
It was while looking for THE solid shampoo that would make our hair clean and as soft as commercial shampoos that we discovered that one from a Montreal company BKIND.
Delicious natural scent of grapefruit and eucalyptus.
Gently cleanse your hair with natural ingredients. It gives your hair a thick foam that cleanses deeply while leaving behind a sublime fruity scent.

Made in Quebec

Rinse the hair, lather the shampoo bar directly on the scalp. Massage the scalp then stretch the foam to the ends and rinse
Take the shampoo bar out of the shower to allow it to dry well between uses and last even longer!
Made in Quebec
No packaging
55 g (approximately 40 uses)

Sodium Cocoyl Isethionate, Kaolin, Coco Glucoside, Sodium Lauryl Sulfoacetate, Cetearyl Alcohol, Stearic Acid, Cetyl Alcohol, Butyrospermum Parkii Butter, Theobromacacao Seed Butter, Behentrimonium Methosulfate, Panthenol, Citrus Paradisi Peel Oil, Glycerin, Eucalytpus Globulus Leaf Oil, Hydrolyzed Oat Protein, Folium Ginkgo Powder.

KEY INGREDIENTS:

Panthenol: A simply magical ingredient for the hair! Panthenol retains moisture in hair and scalp, adds shine and smoothness. It also creates a protective layer on the hair, allowing it to be brushed without damaging it too much!

Gingko Biloba: Gingko biloba is known to nourish the scalp, thus giving strength to the hair from the root then reducing hair loss.

Cocoa butter: Cocoa butter gives hair softness, volume, suppleness and hydration. It nourishes the scalp and helps reduce dandruff.

Oats: Oats improve volume, protect hair, and naturally add shine.

Sodium Lauryl Sulfoacetate: Not to be confused with Sodium Lauryl Sulfate (SLS)! Sodium lauryl sulfoacetate effectively cleans away dirt and oil, without drying out the hair and scalp. Plant-based and safe for skin and hair due to its large molecular structure.


Take a look at these other essentials
J'adore
Mes cheveux sont si beau et doux avec ce shampoing. En plus, ça mousse vraiment beaucoup! J'ADORE.
Une merveille
J'ai les cheveux longs et bouclés et ce shampooing les rends beaux, brillants, doux et sentent bons. Le meilleur ami de mes cheveux :u1F970:
Our commitments
All of our products are handmade in Quebec to be part of a sustainable and ecological way of life.
Learn more