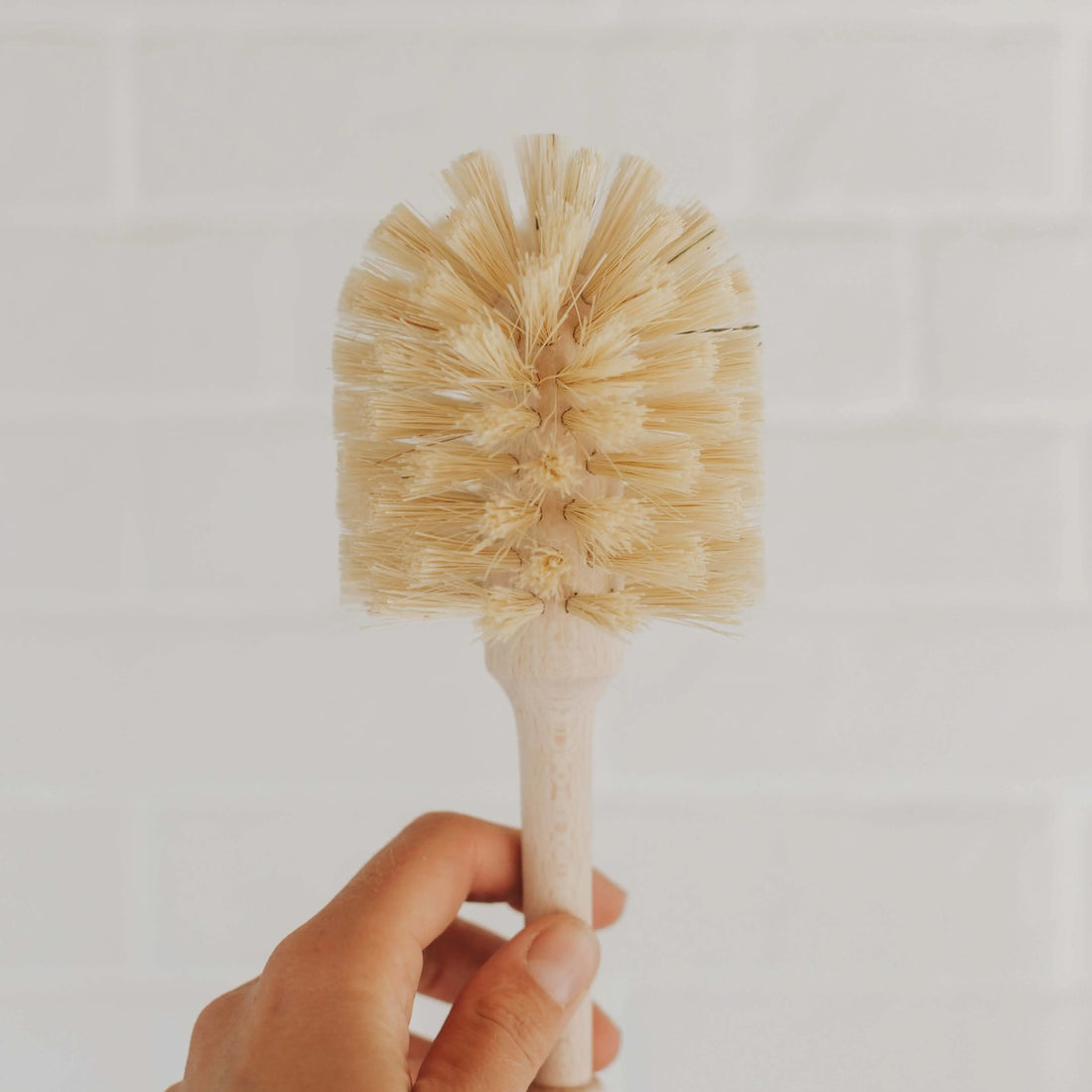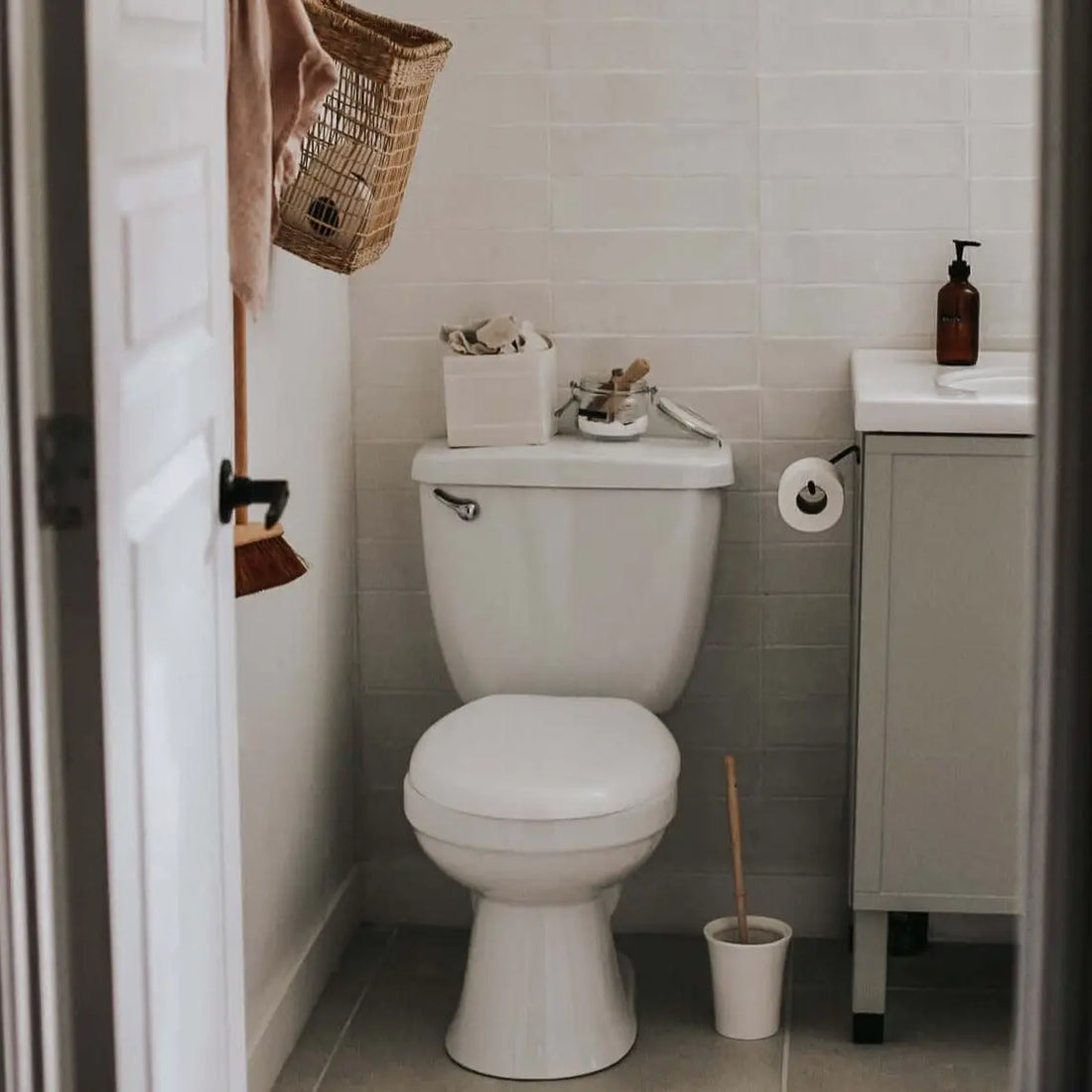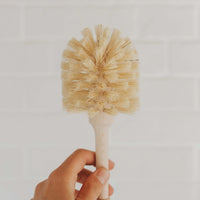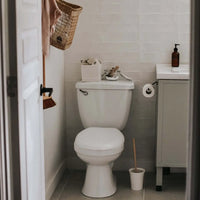 You might not know it, but even an object with such an unglamorous function as cleaning a toilet can be pretty and eco-friendly.
This toilet brush is proof of that! It looks good in the corner of the bathroom and is compostable at the end of its life.
*The recipient is not included. Use a wide-mouthed container to place your brush in.
Or you can buy our set containing a brush and its stand.
Materials: Untreated beechwood, tampico fibre
Made in Germany
Dimension: 37 cm
Materials: Untreated beech wood and tampico fiber Made in Germany Dimension: 37 cm
Take a look at these other essentials