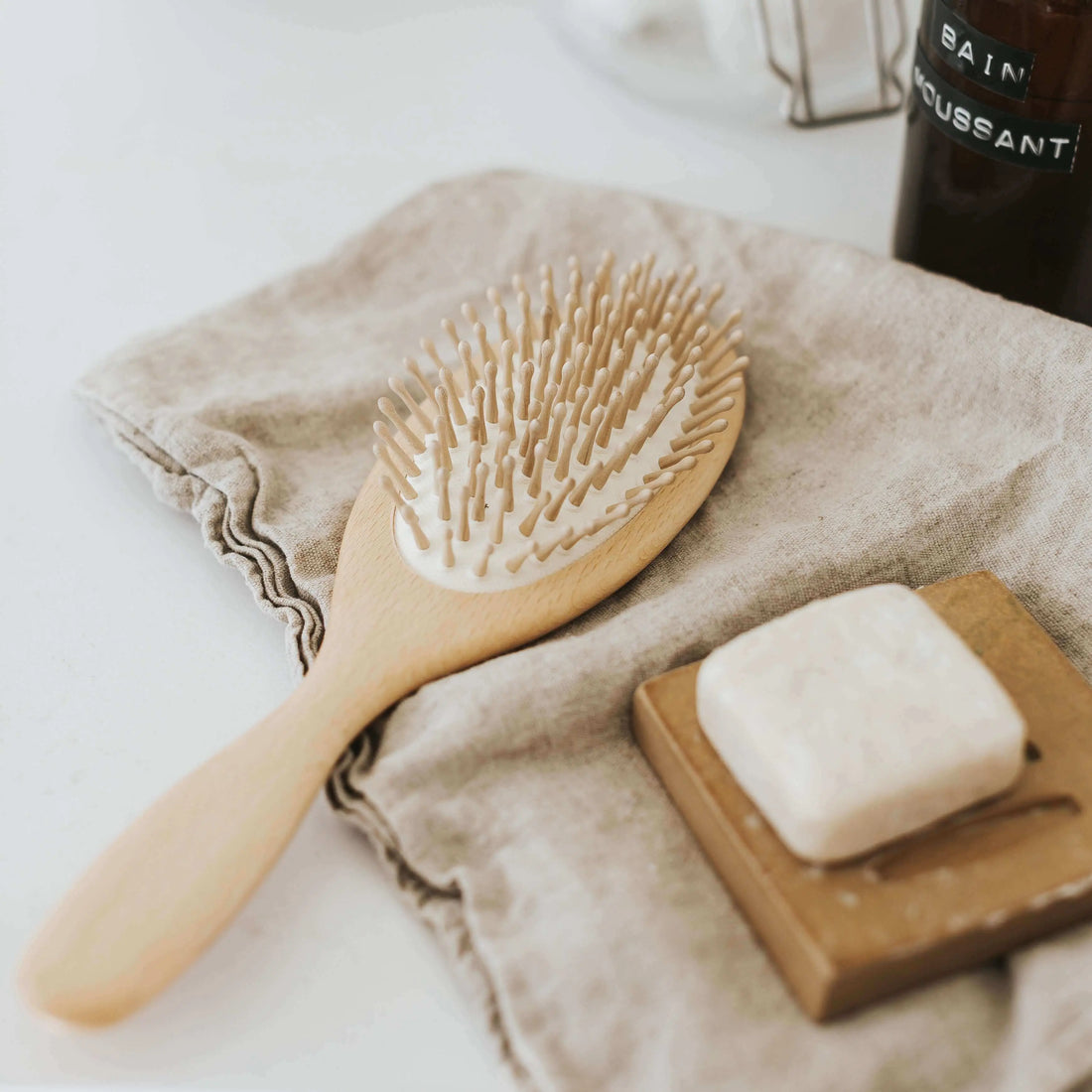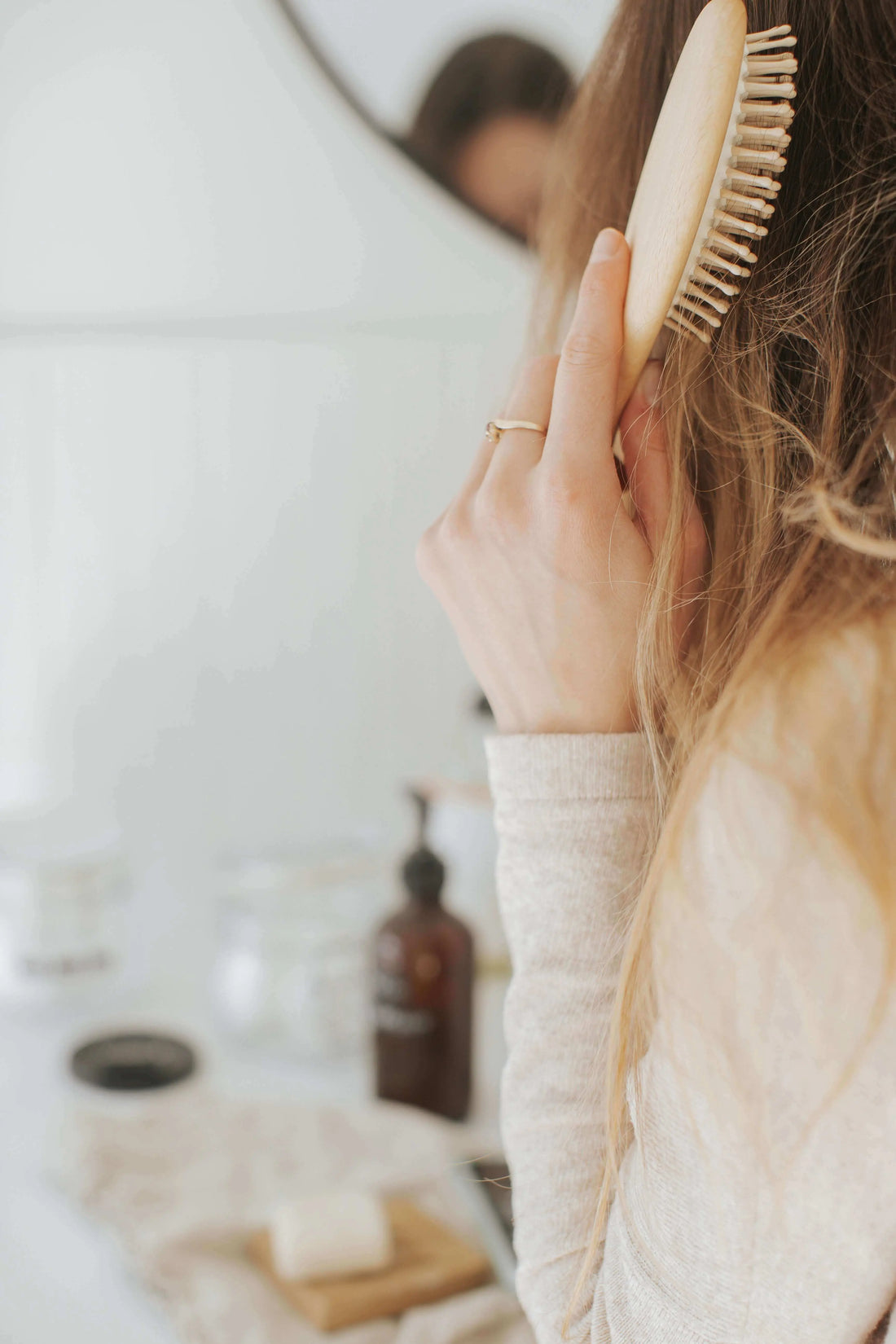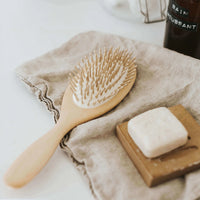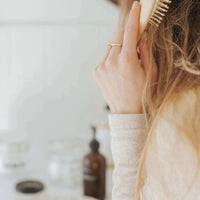 A beautiful waxed beech wood brush with rounded bower wood tips to massage the scalp while gently detangling your hair.

A durable brush so pretty that you can leave it lying around on the counter as a decorative object.
Little tip: Clean your wooden hairbrush with your old toothbrush that you have moistened and a little shampoo. Wipe with a cloth. Never immerse the wooden brush in water.
Dimensions:
23 cm
Made in Germany
Take a look at these other essentials