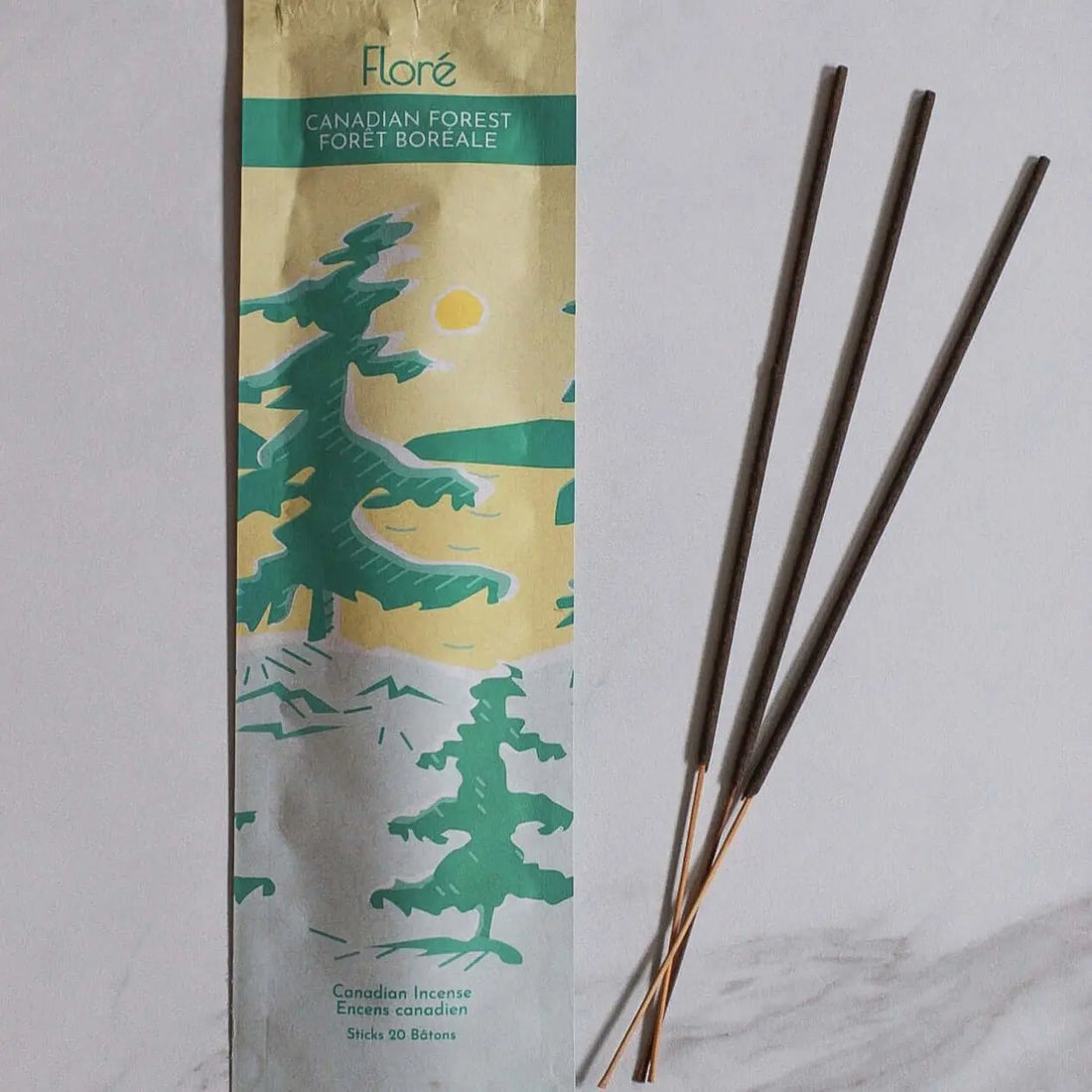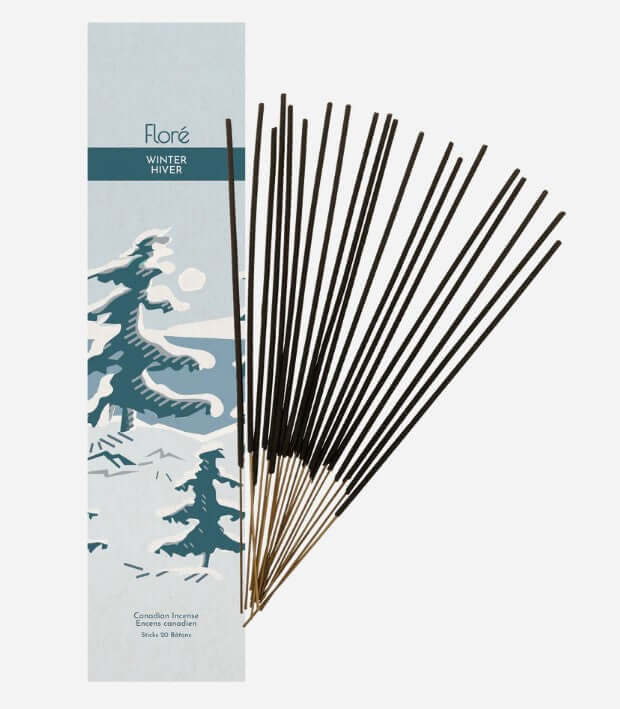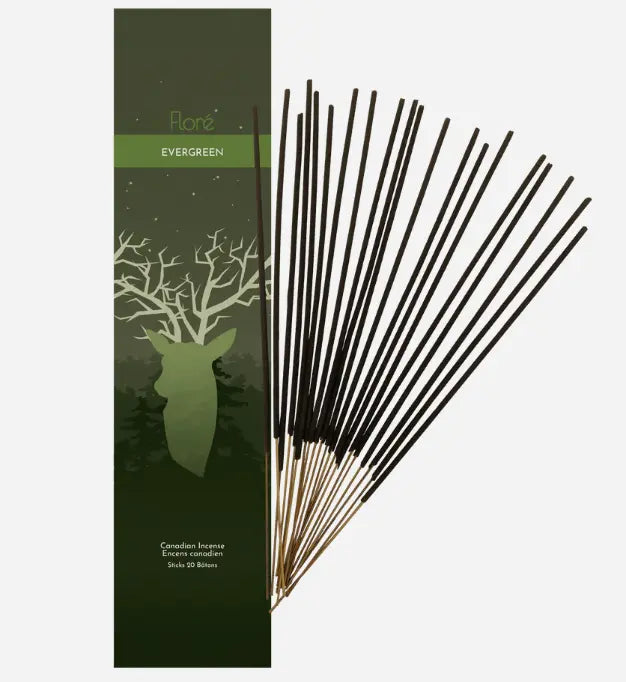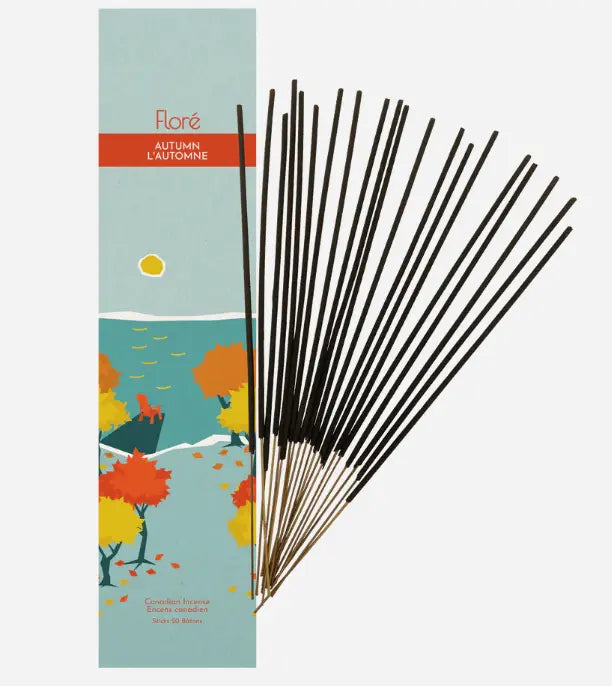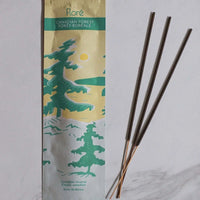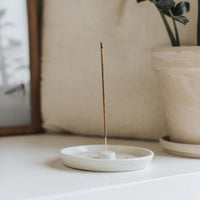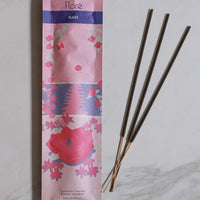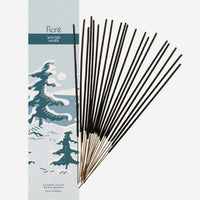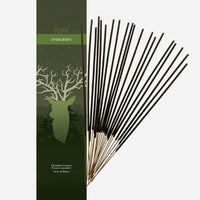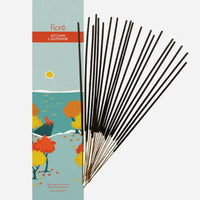 An incense stick to create an atmosphere in a few moments.
Use it with our ceramic incense holder.
Evergreen: Mixture of conifers; pine, cedar and cypress
Autumn: Warm and woody. Sweet and spicy.
Rain: Smell of rain. Fresh with a touch of floral.
Canadian forest: The smell of a walk in the forest. Resinous and relaxing.
Sweetgrass: Sweet and earthy. Refreshing smell.
Meditation: Floral and spicy. Slow down your mind and connect to your inner wisdom.
Winter: Refreshing pine wrapped in warm clove and earthy nutmeg, with a hint of sweet fig.
Made in Canada
Each pack with 20 sticks, each one with a burn time of 45-60 minutes. Do not burn unattended.

For the atmosphere or chase away bad odors
Take a look at these other essentials
odeur tellement agréable !
odeur tellement agréable !
bâtons d'encens
Seul regret, pas acheté assez ;)
Our commitments
All of our products are handmade in Quebec to be part of a sustainable and ecological way of life.
Learn more