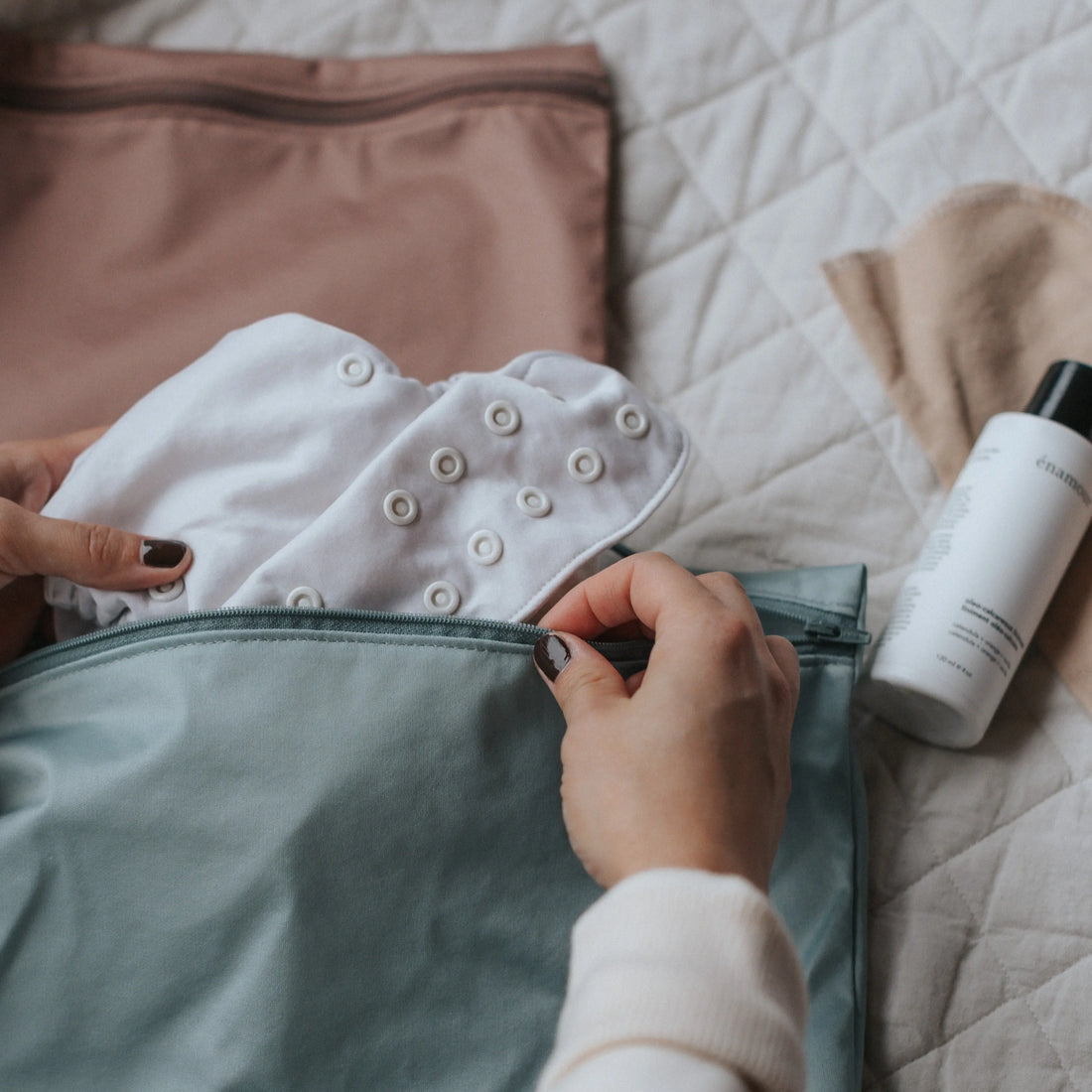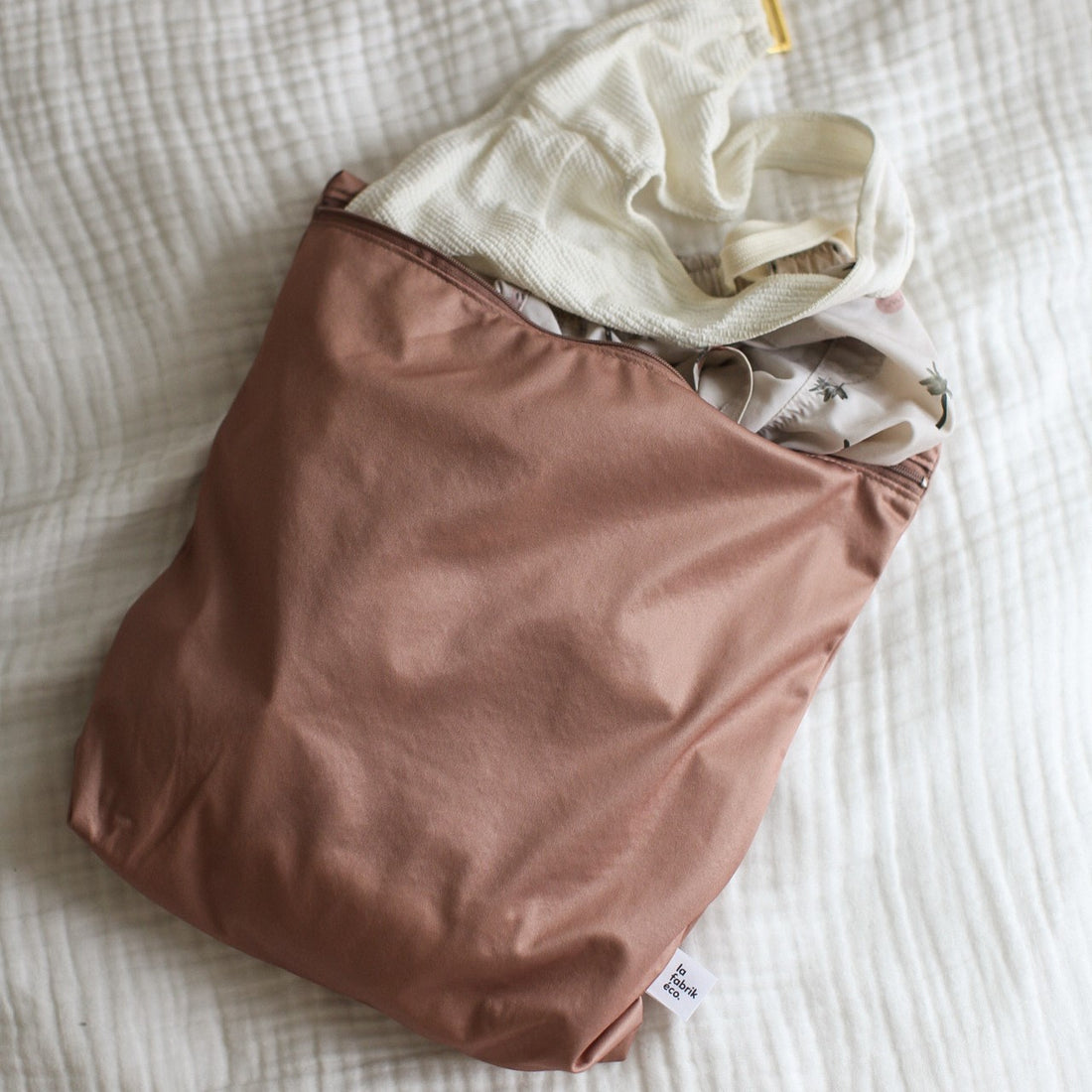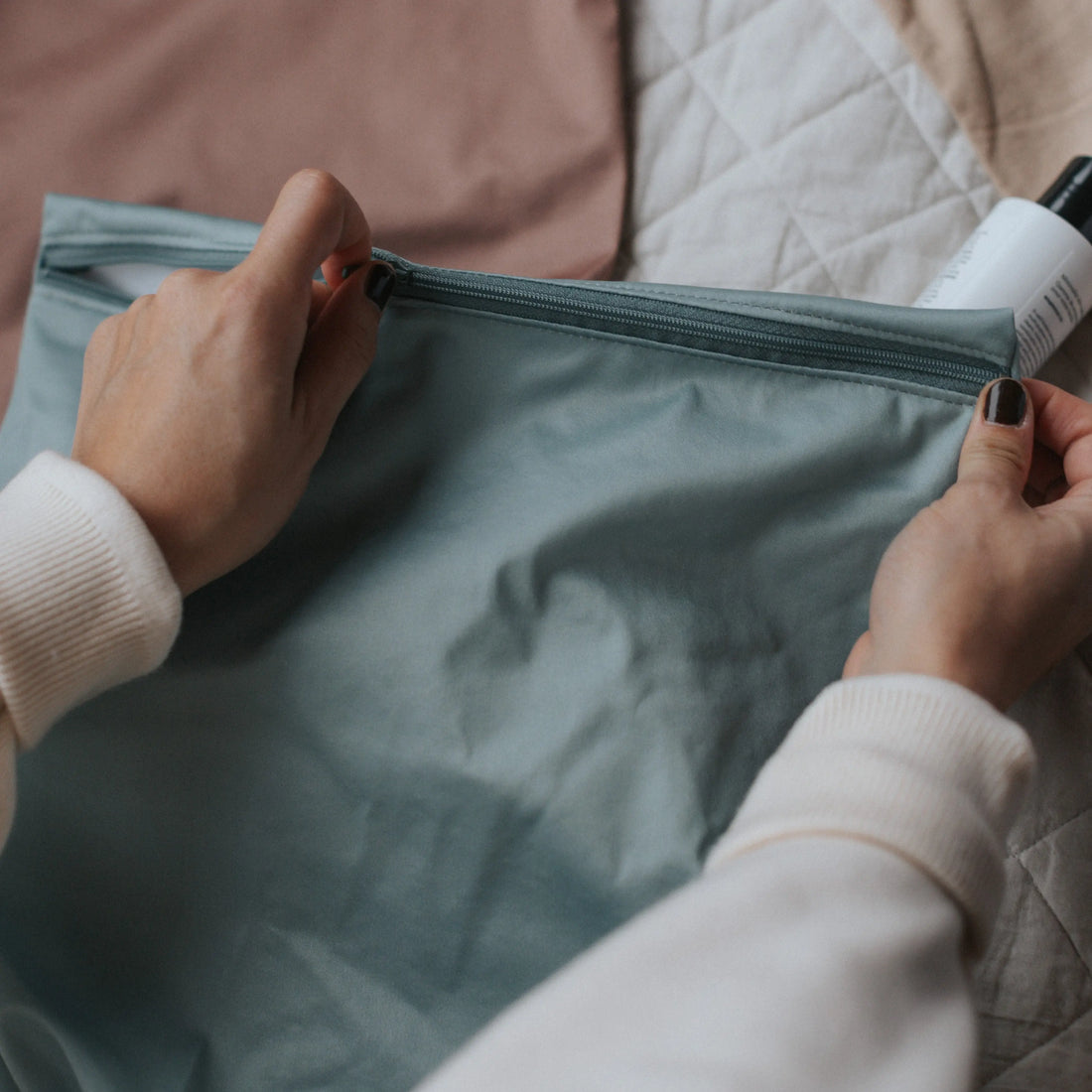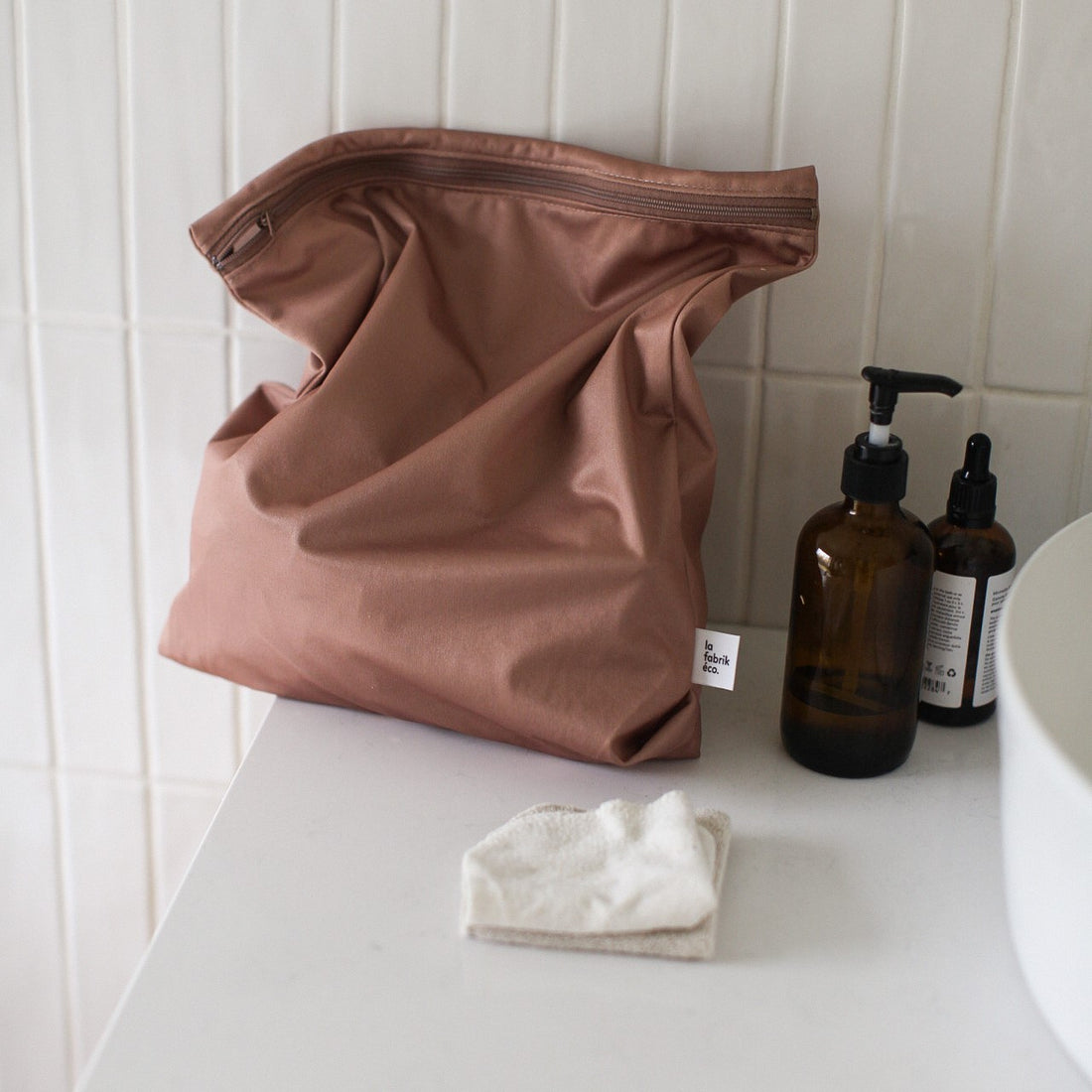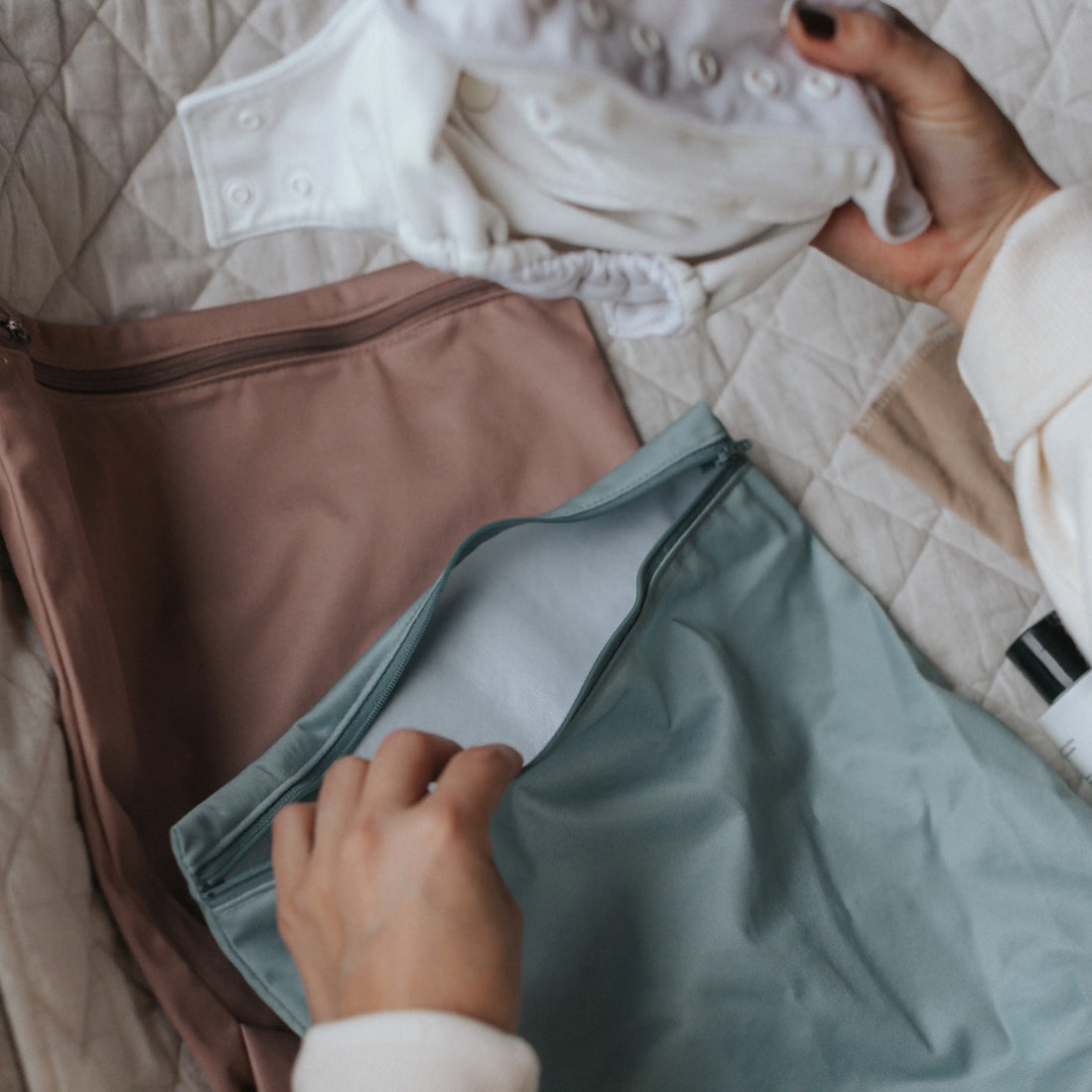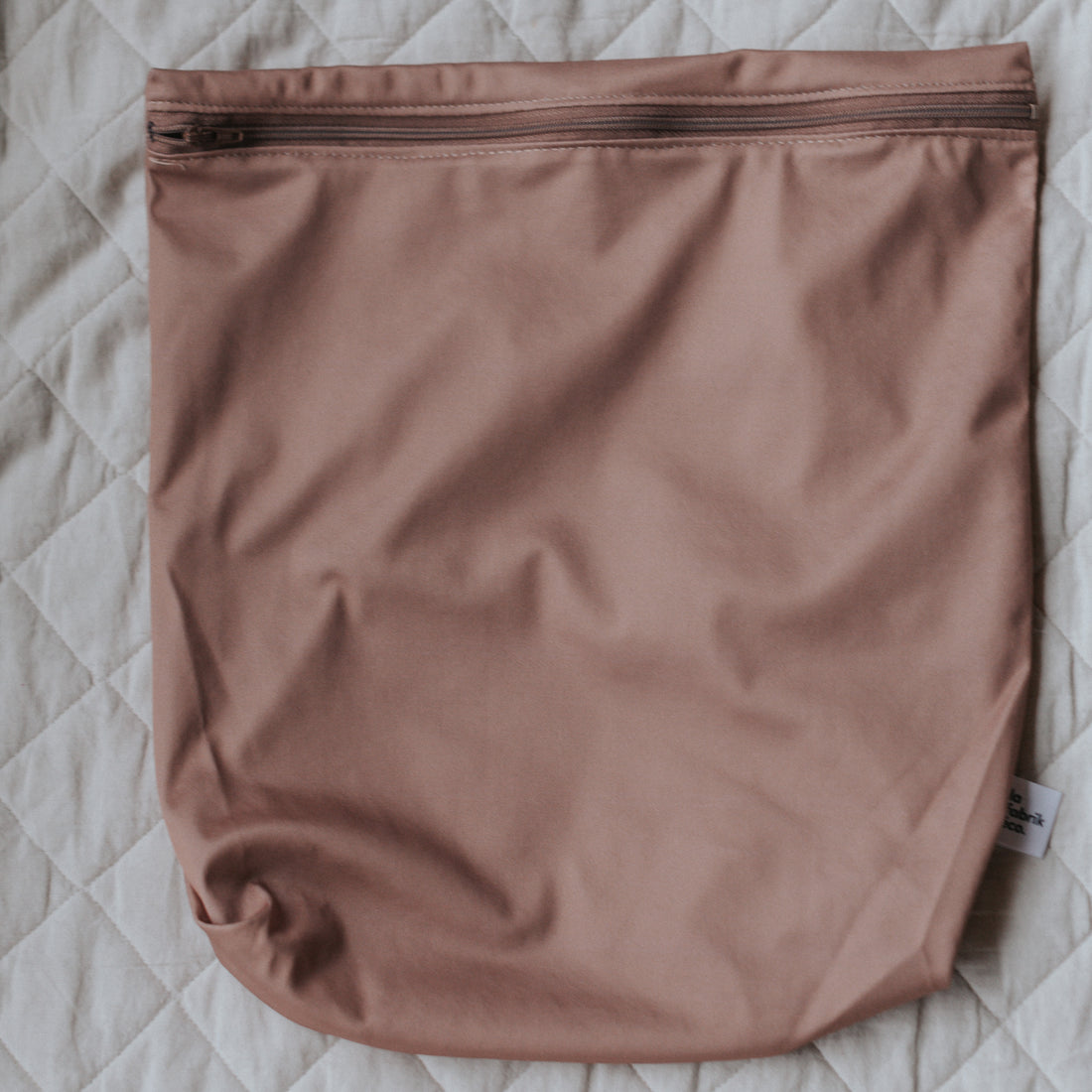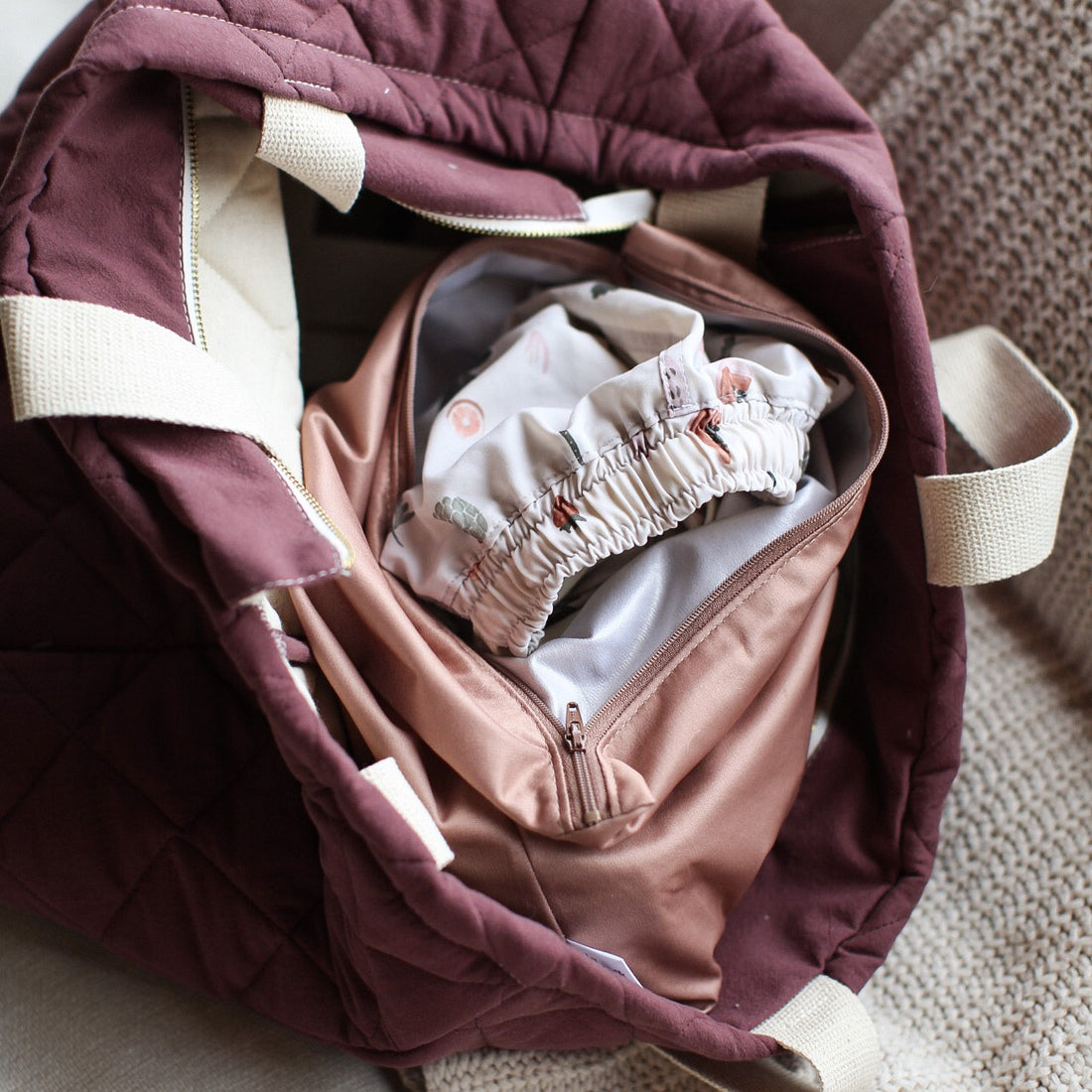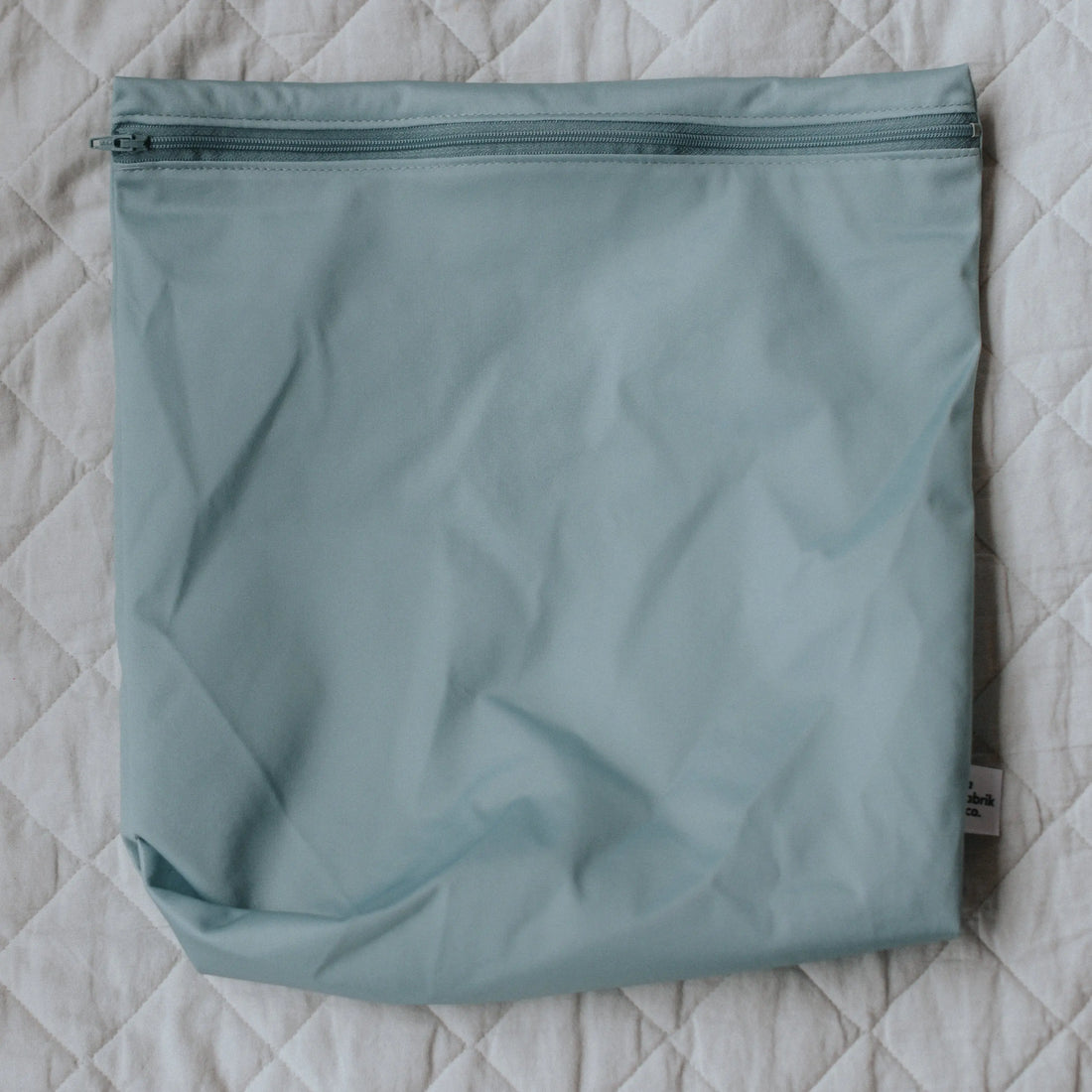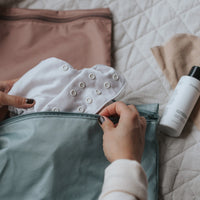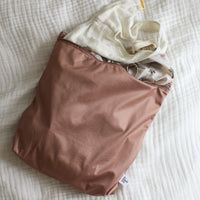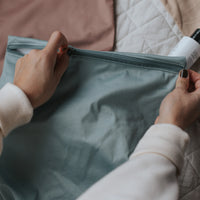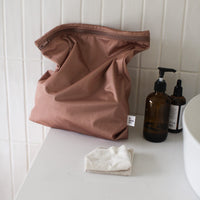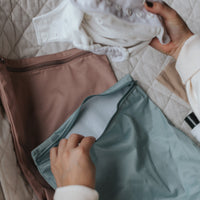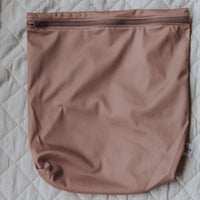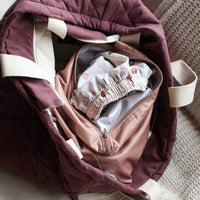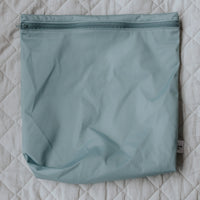 This carry bag is perfect for transporting soiled clothes or reusable diapers. An essential to have in your diaper bag.

This bag made from PUL (laminated polyurethane) fabric is known for its waterproof and breathable properties. It comes from Quebec and contains no lead, BPA, phthalates or formaldehyde.
Handmade in Quebec by Fabrik Éco
*DISCLAIMER. This item is not a toy and should be used under parental supervision. Not intended for children under 3 years old. Ropes and other accessories present various injury and/or choking hazards to young children. We are not responsible for improper use. The buyer assumes all responsibility related to the use of this item.
Carry;
Washable diapers or soiled clothes
Children's tableware and bibs used
Wet swimwear
and more
The bags are machine washable and hand washable (the preferred method since you can reuse them more quickly). Wash in cold water. It is best to let them air dry.
Practical and pretty!
To have in your bag for family outings
PUL (laminated polyurethane) woven in Quebec
12.25 in x 12.5 in
Take a look at these other essentials
Our commitments
All of our products are handmade in Quebec to be part of a sustainable and ecological way of life.
Learn more